Our Story
MaryAnn Organics - One of the Leading Professional Skincare Brands Taking the Cosmetic World by a Storm
It is a well-recognized fact that there's hardly a 'one size fits all' approach when it comes to the perfect skincare regimen. Human beings are distinctively different; what could work for you might not necessarily work for me, and so on. That being said, we all share a commonality in the inescapable reality that the passage of time ultimately wreaks havoc to our once healthy-looking and attractive faces.  This is where the MaryAnn Organics trademark bridges the gap across different skin types regardless of race, gender or ancestry - its proven ability to restore the long lost glory of youthfulness to mature skin virtually instantaneously.
Unlike other conventional high end skincare brands, MaryAnn Organics was built on the premise of offering an affordable anti-aging solution to folks across diverse economic and social backgrounds. But like all good skincare brands, it promotes and encourages cell regrowth and regeneration without being overly-expensive or hard to get your hands on.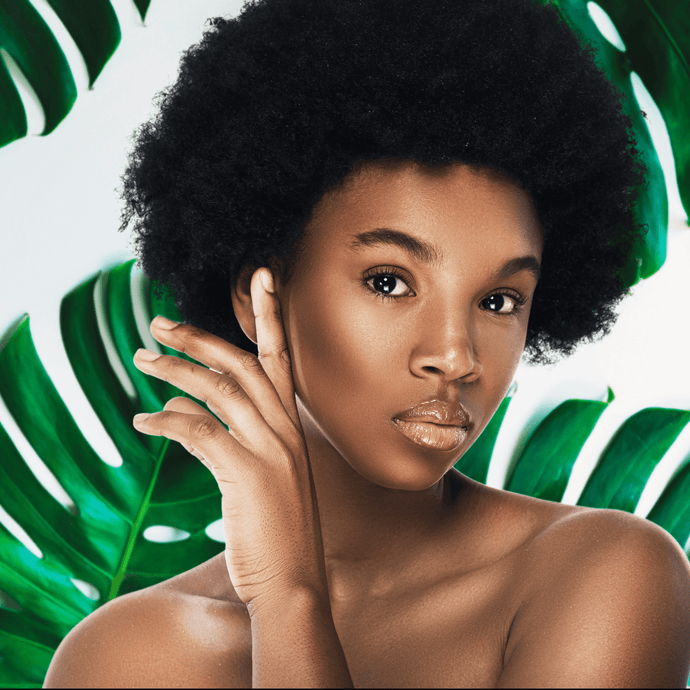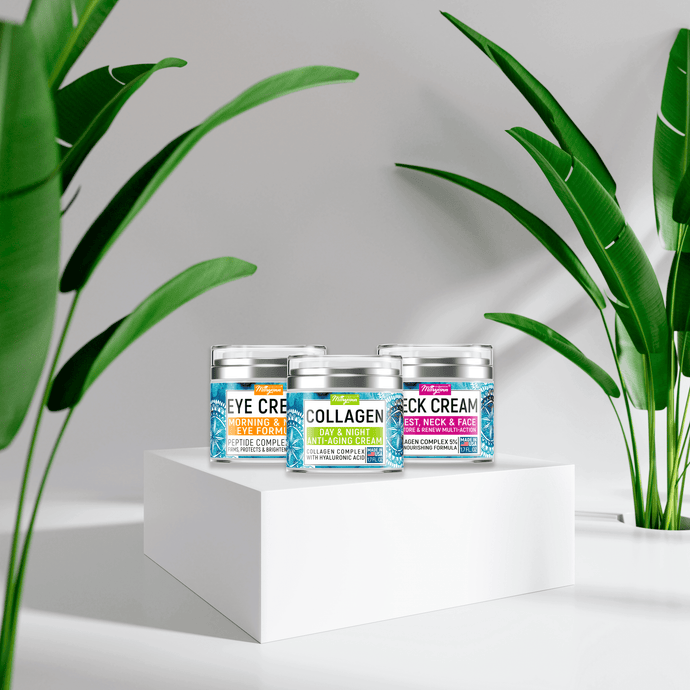 This is Likely One of the Best Natural Skincare Brands at a Reasonable Price Point
We pride ourselves and our company on the capacity and resourcefulness of being able to formulate a wide range of products from some of finest, locally-sourced, pure, and organic ingredients.
Our products are not only free of gluten but also don't contain any chemicals, soy, diary or GMO-related ingredients. It is also worth noting that we do not test any of our formulas on animals at any stage of production.
Being a nature-based compound, your favorite MaryAnn Organics creams and lotions selection could contain;
1. Avocado Oil or Aloe-Vera Extracted Organic Oil
This is one of the reasons our products have an exceptional high content of vitamin B1, D, A, C, B2 and E. It also infuses them with essential amino acids, pantothenic acid, sterol, lecithin and a concoction of other complimentary soothing oils. All of this without being greasy or oil, which explains why MaryAnn Organics is highly recommended by leading dermatologists for those with very sensitive skin.
2. Arrowroot Powder and Retinol
Retinol is a derivative of vitamin A that is responsible for the deep nourishment and conditioning of our skincare creams. This combination also plays a crucial role as a stabilizing and thickening agent in the lotions.
3. Organic Cocoa Butter
Extra-creamy and rich nature of cocoa butter, while going the extra mile to soothe and soften the skin, aids in the improvement of elasticity and reduction of dryness whenever you use a MaryAnn Organics branded product. What's more, there is also no shortage of antioxidants that neutralizes odors and stabilizes your skin's pH at the same time.
4. Extra Virgin Coconut and Olive Oil
Protects, moisturizes and rejuvenates your skin, it's perfect especially for those with irritated and inflamed skin or suffering from extreme sensitivity. The high content of antioxidants also aids in the hydration and restoration that the MaryAnn Organics brand is now known for.
5. Jojoba Oil
Another organic additive in the Maryann Organics line-up that is known for its superior molecular stability and extra-ordinary moisture retention properties. Moreover, the high-level conditioning effect even on dry/patchy skin is guaranteed to work wonders on fine lines and wrinkles.
6. Purified Water
As one of the leading dermatologist recommended brands in the market, it is no surprise that we use the purest water you can find to formulate our products.
7. Sunflower Oil and Shea Butter
Being one of the few top-of-the-class organic skincare brands available online, MaryAnn Organics prides itself in the utilization of this unique combination that has been a predominant solution in smoothing out scars, blemishes and sunspots for decades now. It also forms a water resistant and breathable film which is idyllic for those looking for natural supple-looking skin.
8. Almond Oil
If you are looking for the best vegan skincare brands, you will be delighted to know that MaryAnn Organics employs organic sweet almond oil in place of the conventional animal-based emollients. This way, we can still soothe, re-condition and soften your skin while still being conscious of your animal-friendly cause. And as a bonus, the organic sunflower oil that complements almond oil packs an array of beneficial unsaturated fatty acids and lecithin which have all proven effective in repairing weathered, damaged, dry and scaly skin.
You are Spoilt for Choice When it Comes to Picking your Favorite Moisturizer Brands in the MaryAnn Organics Family
Right from the transformative powers of the elite Collagen Day & Night Anti-aging Cream to the moisturizing powerhouse that the Hydro Care Face Moisturizer Water Gel Cream represents, we effortlessly have something special for everyone. Our bestseller, for example, the Maryann Collagen Cream is now a household choice for those looking to eliminate wrinkles and recapture the elusive holy grail of youth. Others like the Maryann Eye Cream are renowned for their almost magical ability to make puffy eyes disappear almost instantaneously. And if you are in the market for a simple 'do all' regular moisturizer, you will be elated to know that Maryann Retinol Cream does what your regular lotion or day cream does but the added boost of stopping the clock and keeping aging at a distance.
In other words, we are a one-stop-shop when it comes to exceptional but affordable skin care.