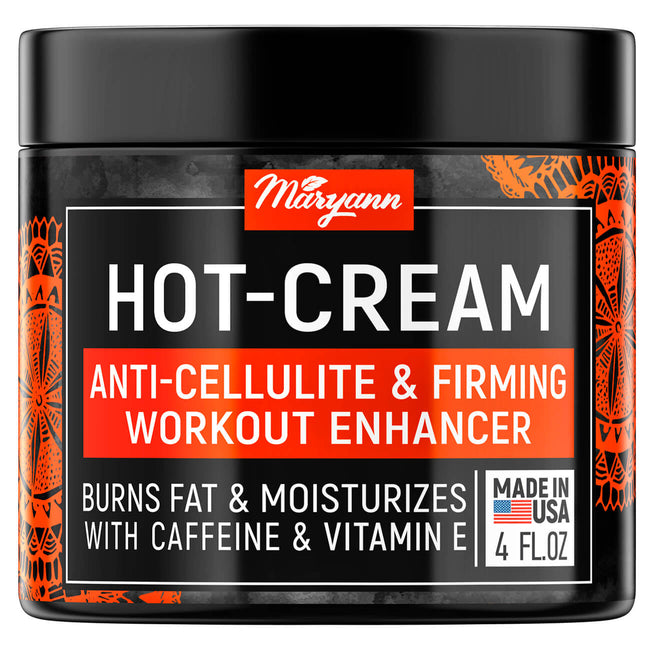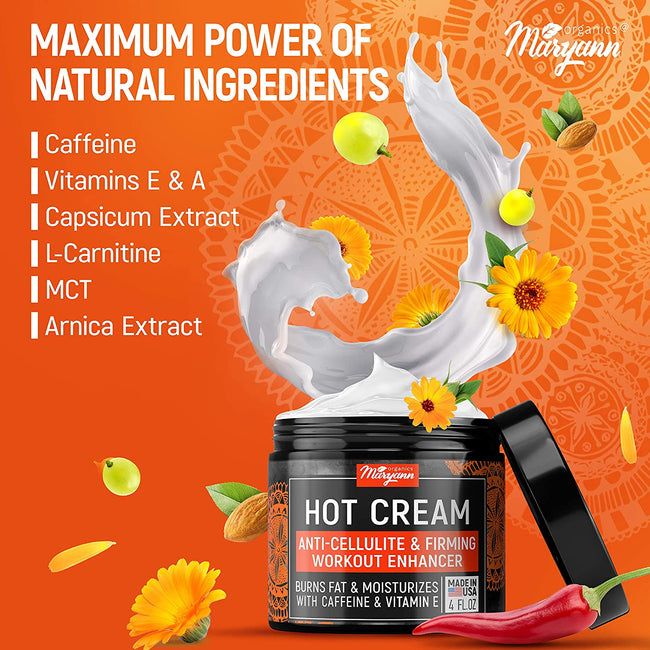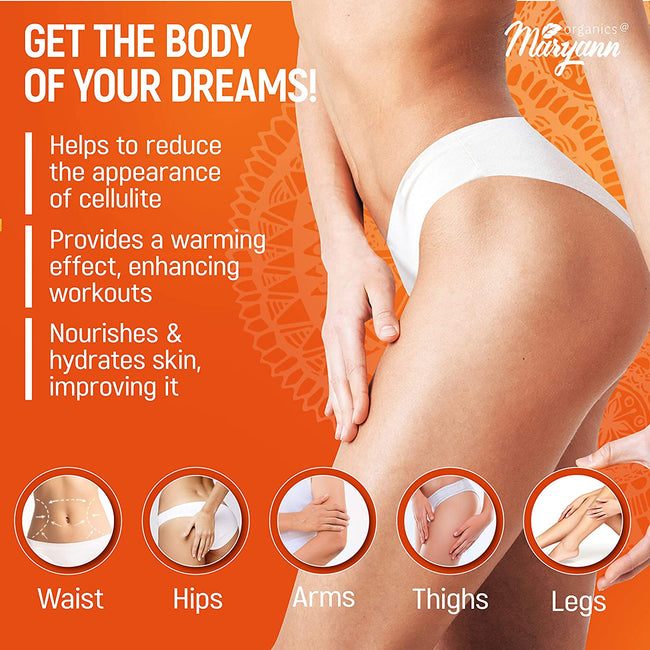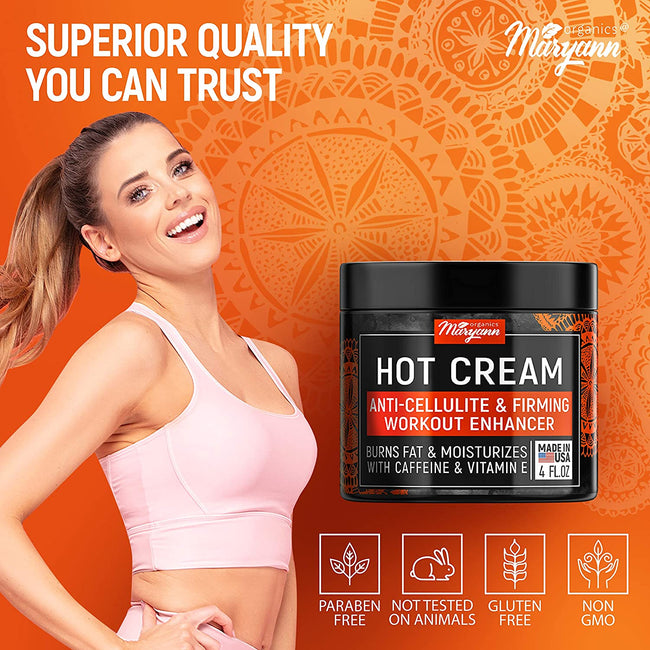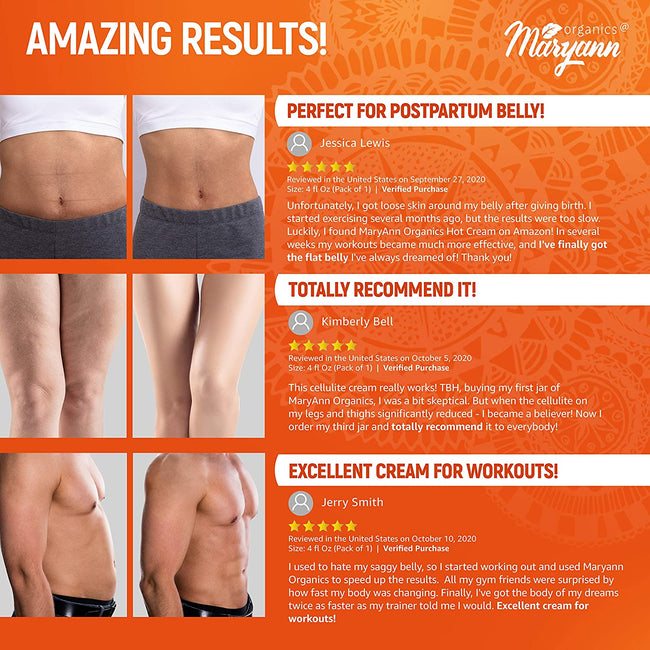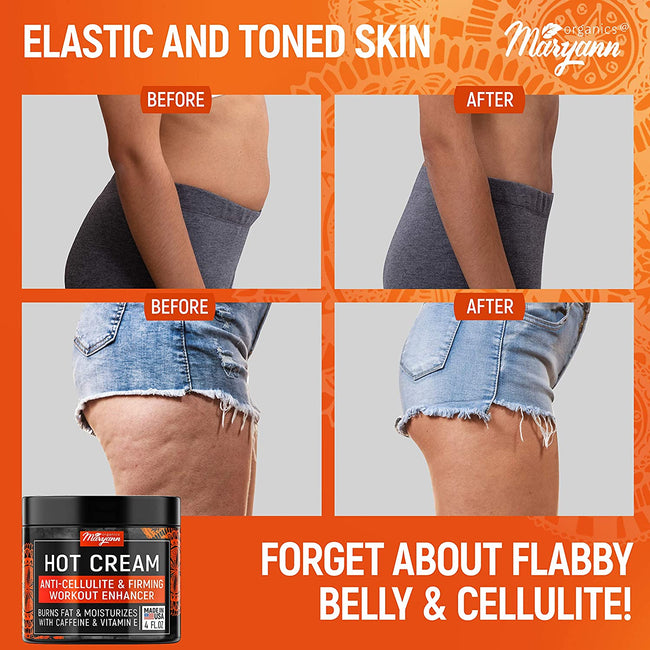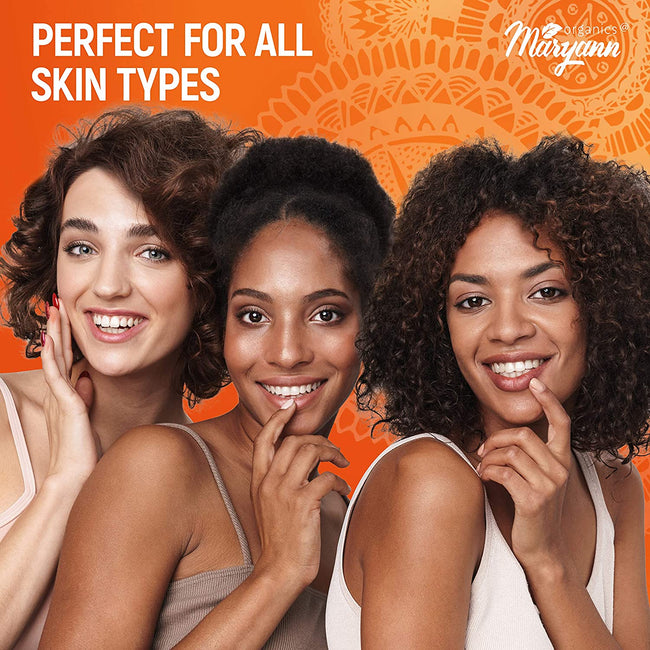 NOT TESTED ON ANIMALS
Your beauty without bunnies

GLUTEN FREE
Each ingredient is pure & grown without feedings

NON GMO
All ingredients are stand for Non-GMO policy

NON TOXIC
Safe for all skin types
Landing a cellulite cream that actually works is akin to diamond or gold prospecting - it is not by any means easy or straightforward. A stroll to your nearest drugstore or pharmacy corner in the supermarket is likely to reveal hundreds of shaping creams but, in reality, a good chunk of the hard work. But that's all about to change with the entry of Maryann's Organic anti-cellulite skincare emollient in the mainstream market. Having dimple-free skin, especially over the buttocks and thighs no longer has to be an impossible affair.
Cellulite removal skincare salves are, without a doubt, extremely popular but are there any real benefits of investing your money in a body sculpting salve? Let's explore.
Introducing the Numerous Little-Known Cellulite Hot Cream Benefits
The breakdown of body fat has always been a skincare mystery since the days of yore - lipolysis is not an easy concept to grasp or master let alone manipulate. Despite these challenges, the team behind the creation of Maryann's Organic body sculpting salve and shaping cream for cellulite has developed a combination of unique active ingredients that can confer the following upsides to your body trimming and complexion goals.
Prevention of excess subcutaneous fat build up under the skin that later translates to stretch marks
Significant improvement in the appearance of existing dimpling or fat rolls
Notable weight loss within a record short timeframe
Firmer youthful-looking skin and less sagginess overall
Reduction of belly fat thanks to the action of L-carnitine
A Fat Burning Shaping Cream for Stomach That Works
Stomach fat is one of the hardest to shred, anyone who has ever attempted to work for sculpted six-pack abs can easily attest to that. One of the main reasons for this stems from the fact that fat around your stomach is just physiologically harder to shift. You see, there are two main types of fat cells in our bodies - beta and alpha. Each of these responds quite differently to any action aimed at lipolysis, with the beta fat cells being the more stubborn of the two.
The stomach area, unlike your arms, thighs, face or legs, has a distinctively unproportionate amount of beta cells which makes it incredibly hard for most people to shred fat in these regions. But that does not mean that it is entirely impossible thanks to the inception of belly reduction salve such as this one that attempts a unique yet ingenious approach to tightening the stomach area.
One of the many of these approaches is stimulating the circulation of blood and lymphatic drainage in the dermis layer of the skin around this area. This is something that even exercises alone cannot hack and there's plenty of anecdotal evidence that proves that it actually works. To complement this, Maryann's Organic body sculpting emollient introduces a skin-smoothing feature that nails the final look to give the confidence to flaunt your figure in a bikini any time of the year.
The Perfect Stretch Mark-Fading Cream for Cellulite on Legs
Summer is just around the corner and one of the dreaded fashion faux pas is sporting your favorite mini-dress, summer shorts or even a bikini only for unsightly-looking stretch marks to ruin your otherwise-fire outfit.
Fortunately for you, this thermogenic fat-burning shaping salve is designed to help you with exactly that - get rid of the cellulite marks on your legs within a reasonable timeframe. In fact, with our 100% natural cellulite defense salve you no longer have to spend hours in the gym trying to sculpt your hips and legs to resemble the girl in the magazine.
The magic of this well-formulated and sufficiently-tested cellulite removal salve can be traced back to the unique potent natural ingredient that it packs beneath its beautiful packaging. This includes the likes of capsicum, ginger and carnitine extracts that accelerate the dermal metabolism to improve the rate of breaking down stubborn fat cells in record time. Besides, the enhanced organic detoxification that occurs as a bonus of using this shaping cream precipitates a knock-on effect that allows you to shed cellulite even faster.
Your Ideal Cellulite Cream for Buttocks at Just the Right Price
Our cellulite hot skincare emollient implements a number of fat-burning strategies to get rid of stretch marks and dimpling within a record timeframe. Being an intensive and consistent anti-cellulite salve means implementing several cellulite combating master plans consecutively to give the best chance of sporting perfectly flawless skin.
For starters, unlike conventional hot shaping cream for cellulite, Maryann's organic firming emollient starts by building a foundation that focuses on eliminating the build-up of cellulite in the first place. This ensures that you don't have to start on the back foot should you slack a little bit on your diet or skip a few gym sessions. It also means that you don't have to do all the heavy lifting as far as maintaining dimple-free thighs and bum go. And, most importantly, it paves a way for other cellulite-fighting measures that you may be taking and lends a helping hand to your efforts in maintaining a bikini-ready body at all times.
Secondly, Maryanne's Organic cellulite firming skincare salve is tailored to reduce sagginess by supporting the healthy function of elastin and collagen tissue. You see, part of the reason why our thighs and buttocks form dimples and unflattering stretchmarks is the gradual decrease of collagen as we get older or add extra weight. Therefore, if you can find a way of slowing down the progressive loss of this important compound that is often associated with youthfulness, then you are halfway to sporting flawless and cellulite-free thighs and buttocks.
Thirdly, our slimming hot salve contains a unique combination of body sculpting ingredients to boost your weight loss efforts. This includes a collection of herbal extracts that, in tandem with caffeine essence, work hand-in-hand to accelerate the rate at which your body cells shed excess fat and speed up metabolism. Thanks to this ingenious approach, you now have a workout and skincare companion that can warm up your limbs in anticipation of a rigorous workout session.
Sculpting Your Body Needs a Thigh Firming Cream That Puts in the Extra Hours as Your Take a Day Off
Our highly-acclaimed cellulite reduction skincare salve works to fight cellulite on your thighs by penetrating deeply into the underlying lipid layer to melt it and allow the muscles beneath it to show. This puts you well on the course of having a pair of toned thighs as a reward for all the hard work that you put into your slimming-down routine.
Besides, the sculpting body cream is so efficient at breaking down fat molecules that it triggers an unprecedented release of the fatty layer deposited just under your skin. This allows for easy sweating and rapid tightening of the epidermis thereby doing away with the characteristic dimpling of the thighs and hips that characterizes weight gain. The combination of these three approaches makes it one of the most effective body sculptings salves money can buy in a market that is populated by ointments that don't really live up to their hype.
Using our fat burning cream for men and women is as easy and straightforward as it sounds. Apply an ample amount of the anti-cellulite salve to the area where you wish to get rid of the dimpling or stretch marks and massage it thoroughly and evenly until total absorption. Repeat the procedure if you need to.
We would recommend application of the cellulite treatment emollient at least twice a day, the first time preferably just before starting your daily workout session and then later after a shower just before retiring to bed.
Your Dream Body is Now Within Reach!
Never has it been this easy to get rid of stretch marks and unwanted skinfolds. But thanks to the inception of Maryann's shaping and skin care salve, now you drop that rigorous and exhausting workout circuit for an easier, more manageable, realistic and practical way of shedding excess tummy, inner thigh and leg fat. Yes, the only exercise you need to do today is adding Maryann Organics to your shopping cart and let us do the rest of the hard work for you.
There's no denying that Maryann's Organics slimming body cream is a truly remarkable product that is made in adherence to the highest world-class standards. Nevertheless, it is not particularly intended to treat, manage, cure, reduce or restore any specific ailment, malady or disorder.
It is also helpful if you can consult your dermatologist or a licensed skin specialist about the suitability of your dermatological profile in working with such slimming and body sculpting salves before starting to use it.
Herbal Infusion, Cetearyl Alcohol, Grapeseed Oil, Sweet Almond Oil, Vegetable Glycerin, Glyceryl Stearate, Propanediol 1,3, Dimethicone, Vitamin E (Tocopheryl Acetate), Xanthan Gum, Medium Chain Triglycerides, Menthol, Methyl Salicylate, Arnica Extract, Camphor Oil, Calendula Extract, Caffeine, Capsicum Extract, Eucalyptus Essential Oil, Disodium EDTA, L-Carnitine, Ginger Root Extract, Vitamin A (Retinyl Palmitate), Phenoxyethanol, Sorbic Acid, Caprylyl Glycol.
Proudly formulated and manufactured in the USA, Maryann's Organic cellulite cream with caffeine is synonymous to fast elimination of dimpling and stretch marks. This weight loss salve derives its revered potency from both caffeine and L-carnitine.
Caffeine, on one hand, works to boost the rate of metabolism of the cells surrounding the fat tissues responsible for the stretch marks. This new intensified metabolic rate means that your internal system will break down these fat cells faster than it normally does thereby reducing the visibility of skin dimpling significantly.
L-carnitine, on the other side of the spectrum, allows for fast delivery of these fat cells to the thermogenic furnace that the caffeine has lit. The combination of the two is a clear improvement in your overall smoothness of your skin within an incredibly short timeframe. The two main ingredients are then backed by an array of 100% natural ingredients that are devoid of fillers and artificial shortcuts such as parabens, sulfates and silicone.
As a tribute to our unwavering commitment to upholding the highest standards of vegan-friendly products, we do not test our l-carnitine cellulite skin care salve on animals and neither do we use any animal-derived products in the manufacture and formulation process.
What's more, our special caffeine fat burning skin care salve does not have artificial dyes nor added fragrances. And this makes it perfect for use by people of all skin types.
How long to keep hot cellulite salve on?

This will depend on a number of factors including how often your shower intervals are. That being said, the key thing is to avoid rushing the application process of this shaping cream. Take your time to massage it thoroughly into the skin to ensure maximum uptake and absorption by the skin cells. It can take anywhere between 10 and 20 minutes for the stretch marks-bursting emollient to be absorbed completely through the epidermis.

Does cellulite salve burn fat?

Yes, there are a number of ways that this slimming product employs to accelerate the oxidation of fat cells deposited under the skin. These are the same fat cells that conglomerate into dimple-like tissues and later morph into the stretch marks that we all love to hate. One of the ways the shaping cream and body sculpting emollient utilizes is speeding the metabolism of the skin cells that surround these fat-laden tissue. To keep up with the increased rate of reaction, the cells are forced to derive energy from these fat-filled cells, thereby encouraging progressive slimming down.

Does anti-cellulite salve help lose weight?

There is minimal anecdotal evidence that stretchmarks-combating salves can purely on their own help you to shed off pounds of excess fat. Nonetheless, this does not necessarily mean that application of a shaping cream in combination with other weight loss aids cannot help you keep the weight off for good and get rid of dimpling, stretchmarks and fat rolls in the process.

Can I use cellulite salve while pregnant?

As much as it can be tempting to use a body sculpting shaping cream while pregnant, experts advise strongly against it for a number of reasons. The most important one is that most of these fat stores busters use a special type of skin-absorbent stimulant known as methylxanthines (also known as caffeine) to reduce the appearance and visibility of stretch marks and fat rolls. These stimulants have been in the past been marked as not safe for expectant women as they increase the risk of suffering a miscarriage significantly.

Why does anti cellulite salve burn?

Slimming creams can sting a little on application but that's only because of the working mechanism that the emollient utilizes to burn the fat cells and shred away the lipid layer that forms the fat rolls and stretchmarks. That being said, it's advisable to discontinue its use immediately if you happen to experience rashes, redness or unusual erythema with its use.

Does caffeine cream work for cellulite?

Yes, body sculpting and shaping salves that are infused with caffeine have proven to be the most effective when it comes to combating fat cells and fighting stretch marks. Part of the reason is because the caffeine or methylxanthine extract heightens the rate of metabolism of the surrounding skin cells forcing them to draw the extra energy from the surrounding fat cells.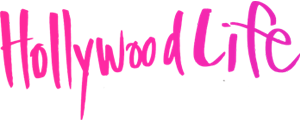 «While many collagen creams and serums can get pretty pricey, we found an unbeatable deal for you!»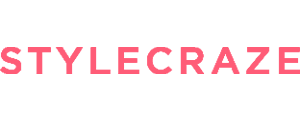 «The moisturizer has a cruelty-free formula and can be used as a blemish cream or as a day cream.»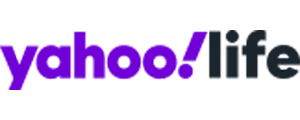 «It's packed with top-notch ingredients to nourish your skin, address a double chin and tighten pretty much any area — and it was formulated with the help of dermatologists.»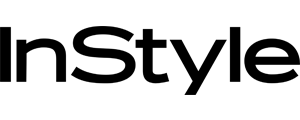 «The affordable product is "all you need" in your regimen, with many agreeing it has "restored their youth" better than expensive moisturizers»

«The combination has shoppers writing that it's the best face cream they've ever used»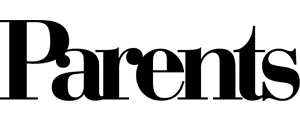 «Moisturizers beloved by derms and skincare aficionados (even Kylie Jenner)»