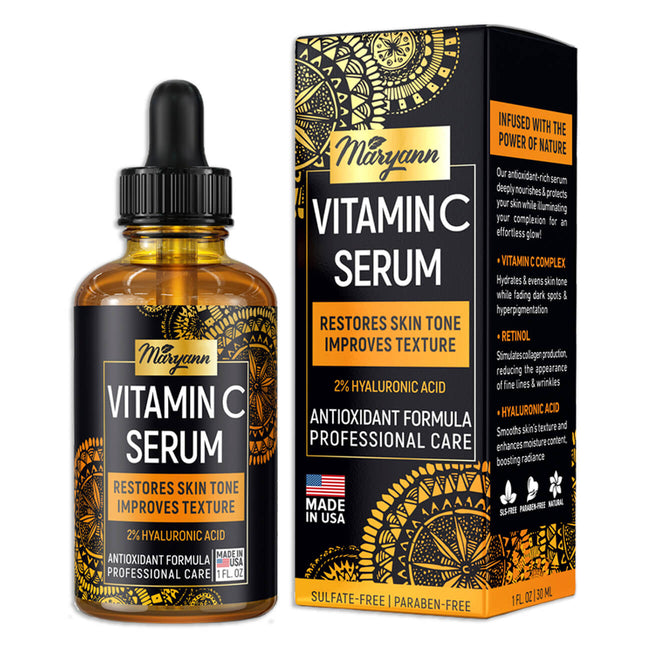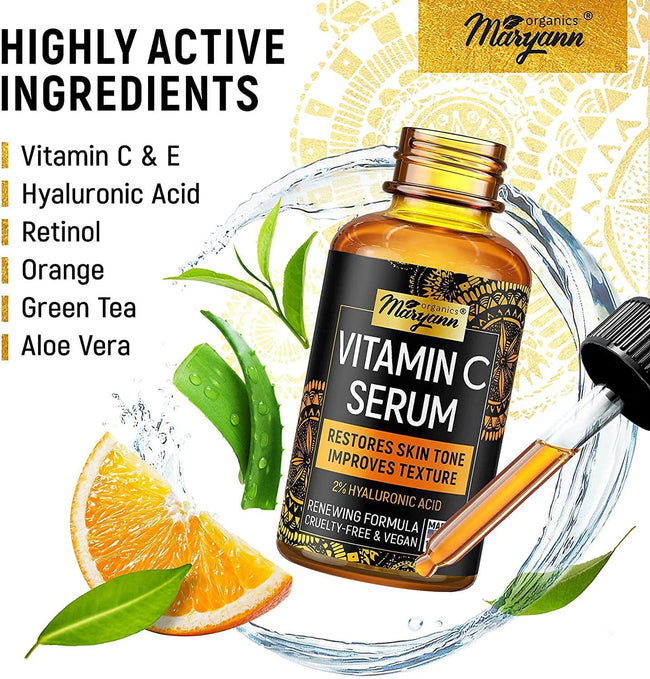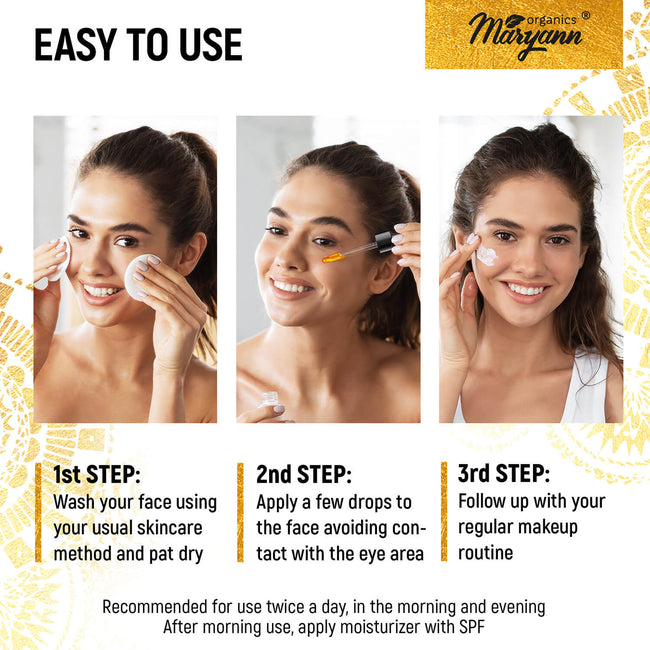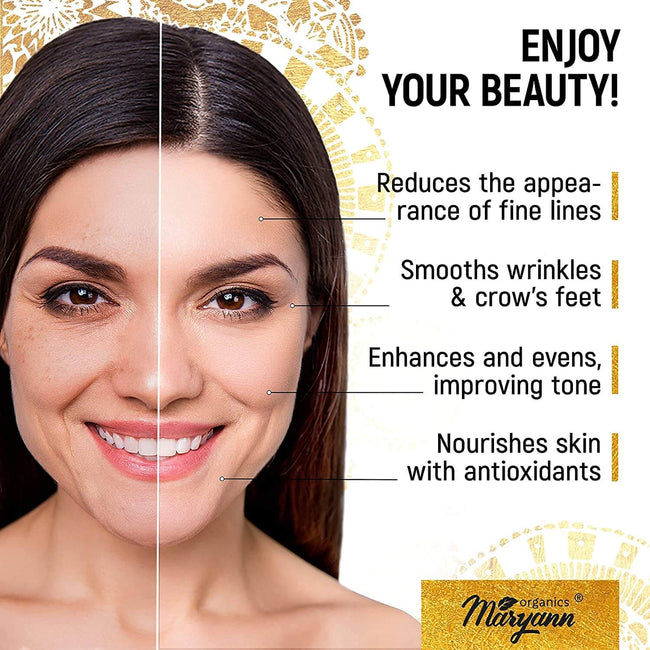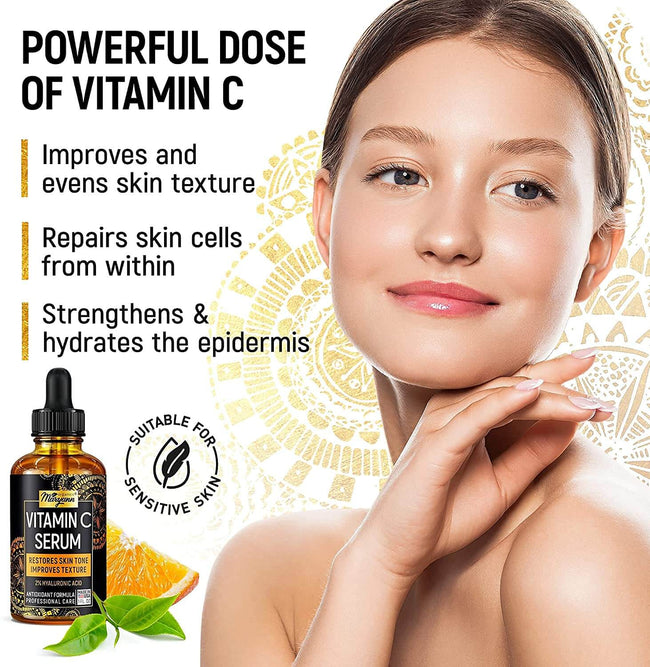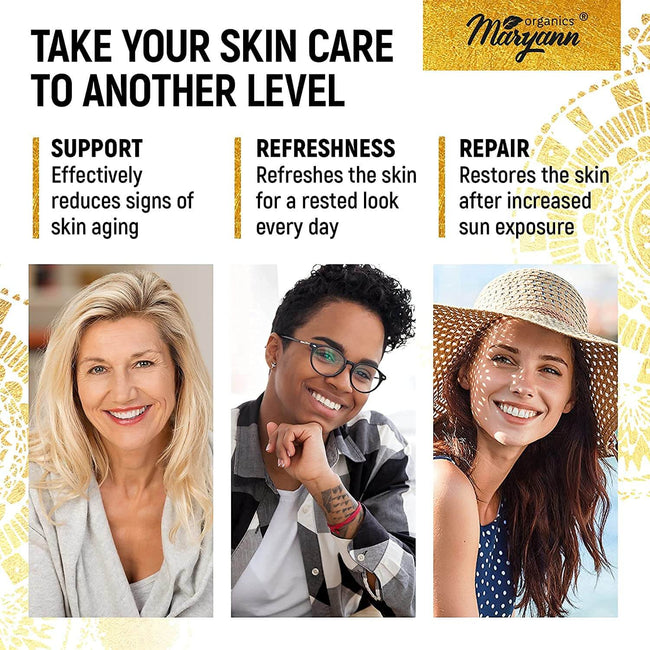 NOT TESTED ON ANIMALS
Your beauty without bunnies

GLUTEN FREE
Each ingredient is pure & grown without feedings

NON GMO
All ingredients are stand for Non-GMO policy

NON TOXIC
Safe for all skin types
Vitamin C Serum with Hyaluronic Acid is nothing short of a match made in heaven. You'd be hard-pressed to come across a better combination of an antioxidant and a hydrating complex. Our creme 'de la creme' vitamin c serum employs L-ascorbic acid (a renowned antioxidant) for fewer wrinkles, smoother skin and overall less hyperpigmentation. But it is the incorporation of hyaluronic acid, a hydrating complex in a league of its own, that makes this vitamin c face serum a force to reckon with. You see, while vitamin C works to shield the underlying layers of your skin from damage by the sun's UV rays, the hyaluronic acid is putting in extra hours to make sure that your epidermis stays moisturized 24 hours, 7 days a week. The result? A bright, younger-looking and wrinkle-free complexion. Unlike other standard vitamin c serums in the market, Maryann's vit c serum has been found to improve your skin's elasticity by at least 40% making you look as much as a decade younger than your peers.
Exploring the Numerous Vitamin c and Hyaluronic Acid Benefits
There's a reason hyaluronic acid and vitamin c serum go together, and we have gone and beyond to make sure that we extract as many dermatological benefits as possible from this brilliant pair. For starters, it is really no secret that the main active ingredients in our vitamin c and hyaluronic acid serum complement each other perfectly to hydrate, protect, bright and repair sun/age-damaged skin. In fact, just by looking at the list of ingredients incorporated in its formulation, you can see that this vitamin c hyaluronic acid serum leaves no stone unturned when it comes to improving one's skin texture and bumping up your attractiveness meter.
Defeat Father Time and Tame Mother Nature with our Superior Anti-aging Vitamin C Serum
While we know that it is impossible to turn back the hands of time, we have not given up in our quest to make sure that you get to keep your gorgeous and flawless face for as long as it is humanly possible. Thanks to the inclusion of L-ascorbic acid in our special formulation, this is the closest you can get to the fountain of youth without breaking the bank or going under the scalpel.
Speaking of which, ascorbic acid in our product stops premature aging at its tracks through the following well-thought strategies.
By protecting the exterior-most layer of your epidermis from damage by UV rays from the sun: Bear in mind that the sun's injurious ultraviolet rays can hasten the appearance of wrinkles by as much as 60%, especially if you have very fair skin.
By stimulating and supporting the replenishment of your collagen stores: Collagen is the good stuff that keeps your skin elastic enough that fine lines don't have a chance to call it home. We have clearly excelled at this.
Moreover, it is only recently that a study established that the application of a 5% vitamin C solution for at least 3 months continuously can thicken the epidermis significantly. And as you would expect, thicker and collagen-rich skin is often less likely to have conspicuous/permanent wrinkles than a thinner one with less collagen.
Simply put, take advantage of our vitamin c serum wrinkles-fighting prowess to shed at least a decade from your face or at least, fend off Father Time.
Keep Acne Away with our Spectacular Vitamin C Serum for Acne
Being a water-soluble antioxidant, the ascorbic acid in this product leads the charge of stopping inflammation which would precipitate acne breakouts. Also, bear in mind that its anti-inflammatory properties play a major role in reducing swelling and redness that is associated with acne breakouts. In one way or another, it can reduce the conspicuousness of acne-related lesions, zits and papules.
Having said that, it is the unique vitamin c serum acne scars fading qualities that have cemented the position of our product among the greats of dermatological medicine. The extra-strength ascorbic acid here improves the appearance of scars left behind by past acne breakouts by stimulating the synthesis of vital collagen molecules. It's not a coincidence that collagen is what your underlying epidermal structure needs to repair the damage left in the aftermath of an acne flareup.
Reduce Hyperpigmentation with our Vitamin C Serum for Sensitive Skin
Here at Maryann's, we understand that sensitive skin is a little more predisposed to hyperpigmentation. However, this does not mean that you should be content with having unsightly and darkened/melanated spots ruining your otherwise flawless face. Fortunately, our brand-new product can help you get rid of these dark spots or at least reduce their consciousness by hampering the activity of enzyme tyrosinase. This is the same enzyme that is responsible for unregulated melanin production that later translates to hyperpigmentation.
Moisturize without Looking Greasy with Our Vitamin C Serum for Oily Skin
There is little doubt that oily skin is a tad bit high maintenance. Anyone who has either combinational or oily skin can attest to how hard it can be coming across a cosmetic product that strikes the perfect balance between moisturization and flakiness without leaving a greasy sheen behind. Further, unlike other skin types, oily skin is less forgiving. A simple error in your cosmetic regimen will have you nursing angry-looking pimples for weeks.
As such, here at Maryann Organics, we understand that you are in dire need of a saving grace for your oily skin conundrum. Unlike standard moisturizers which could exacerbate your acne woes, our vit. C serum with hyaluronic acid is super lightweight and balanced enough to hydrate your epidermis without clogging and plugging your skin pores. All of this without leaving any trace of oiliness and greasiness.
Notice the Difference in your Skin Tone with Our Vitamin C Serum Before and After Upgrade
The combined power of hyaluronic acid and ascorbic acid in improving one's complexion is simply unmatched. Our vitamin c serum before after is designed to target several areas of your skin texture such as hyperpigmentation, lifting acne scars, brightening darkened patches and regulating melanin production. The cumulative effect of such deliberate skincare action makes having and keeping an attractive/even skin tone a walk in the park.
If you have just bought a bottle of Maryann's magic and are wondering how to apply vitamin c serum and take your skin to the next level, then this next part is for you.
Start by washing your face thoroughly using warm water and a mild cleanser. Now, while your face/neck is still damp, rub two or three droplets of our vitamin c morning or night hyaluronic concentrate into your skin. It's important that you take your time to massage it slowly through the epidermis into the underlying layers of your skin for it to work its magic effectively. Wait for a few minutes for it to dry before applying your normal sunscreen or SPF lotion if you are going outdoors.  You can skip the moisturizer since our formulation already contains an efficient hydrating complex.
Now, because this is a vitamin c serum day or night variant, it's recommended that you repeat the above application process twice (at dawn or dusk) for best results.
Experience Antioxidants For Brighter, Well-nourished, and Protected Skin
Are you looking for an effortless glow that keeps your skin looking younger and for longer? Well, our ascorbic acid + hyaluronic acid concentrate does just that and then some more. As a bonus to the improved radiance, we offer you an unmatched moisturizing experience and work 24 hours a day to protect your skin from a slew of environmental aggressors, sun damage and pollution. In short,  our objective is not just to give you better-looking skin, but to also make sure that you get to keep it longer.
Sounds good enough? Looking for where to buy vitamin c serum? Worry, no more. Head to our exclusive store and place your order right away. Thanks to our new streamlined user experience, we will deliver your new anti-aging hyaluronic + vit C concentrate right to your doorstep without any fuss!
Our formulation may be incredibly effective at keeping your skin in top-notch condition, but it is still imperative to note that our Vit. C + hyaluronic acid concentrate is not intended to manage, cure, treat, diagnose or eliminate any specific skin condition. Keep this product in a cool, dark and dry place away from the easy reach of young children and pets. It's also important to consult your dermatologist about the compatibility of our product with your skin if you have a unique skin condition that requires regular monitoring.
Made and formulated in the USA, our 100% pure vitamin c serum employs natural, tried-and-tested and proven ingredients only. At Maryann, we have a culture of working closely with our raw material supplies to make sure that only finest constituent vitamin C serum ingredients are used in the formulation of our top-of-the-line product. We don't compromise on quality and all stops are pulled to make sure that every bottle you buy from us is worth every last cent. Thus, you are rest assured that you won't find any fillers, synthetic additives, parabens or colourings of any kind in our vitamin c concentrated serum. As a rule, no animal products are used in the making of any of our products, not just this one.
When to use vitamin c?

The best thing about vitamin C is that, unlike retinol (vitamin A), you can apply it any time of the day. Now, for best results, most manufacturers will advise you to normalize using the hyaluronic + Vit C concentrate twice a day - once in the morning and then at dusk before bed. This ought to give your skin enough time to extract as much nourishment as possible from the antioxidant-rich ascorbic acid.

Does vitamin c expire?

The date of expiration of a hyaluronic acid vitamin C concentrate depends on the manufacturer and the quality of the formulation process. Still, unlike other skincare products whose potency can last several years, vitamin C formulation has a relatively shorter shelf-life that rarely exceeds 12 to 18 months. This is mostly because ascorbic acid, the main active ingredient here, is very prone to oxidation and naturally degrades quickly, especially when exposed needlessly to UV rays. Still, this should be more than enough time for you to maximize its anti-aging benefits. You can, nonetheless, extend the life of your vitamin C formulation by storing it in a cool and dark place away from UV rays, your kitchen fridge is an ideal example of a perfect storage place. Also, remember to reseal the container/bottle properly after use to reduce exposure to the environment.

How often should you use vitamin c + hyaluronic acid serum?

Ascorbic acid is mild enough to be used as frequently as twice a day. You don't even require a traditional 'break-in' period to get used to it, unless you have very sensitive skin. Ideally, apply these drops once in the morning to minimize the effects of photoaging courtesy of the sun's unforgiving UV rays and before bed to nourish your skin and stimulate the production of collagen as you sleep.

Which is better: vitamin C or retinol?

Both ascorbic acid and retinol are equally important skin care ingredients in their own right. It's just that each of them is suited differently for various skin types. Moreover, either plays a completely distinct role in improving one's complexion. Retinol, for instance, has remarkable exfoliation capabilities that come in handy if you're looking to minimize the accumulation of dead cells while ascorbic acid is a legendary brightener that works to reduce the visibility of hyperpigmented dark patches.

Can you use vitamin C everyday?

Not only is it safe for you to use ascorbic acid + hyaluronic concentrate everyday but it is also highly recommended, especially if you are looking to get the best results within the shortest time frame possible.

What does vitamin C serum do for skin?

Topical ascorbic acid + hyaluronic acid concentrates are designed to be absorbed effortlessly through the epidermis delivering numerous dermatological benefits such as; an even skin tone, decreased/reversed aging, protection for the sun's devastating UV rays and lessened inflammation. However, it's crucial to know that this formulation is ordinarily a bit acidic, particularly when in concentrated form. It's not uncommon for you to experience minor irritation and a certain tingling sensation when using the product for the first time.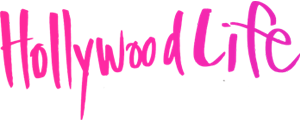 «While many collagen creams and serums can get pretty pricey, we found an unbeatable deal for you!»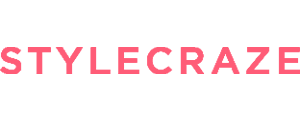 «The moisturizer has a cruelty-free formula and can be used as a blemish cream or as a day cream.»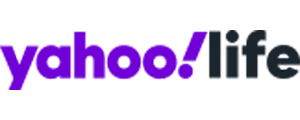 «It's packed with top-notch ingredients to nourish your skin, address a double chin and tighten pretty much any area — and it was formulated with the help of dermatologists.»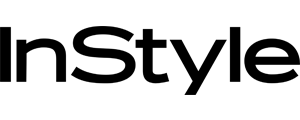 «The affordable product is "all you need" in your regimen, with many agreeing it has "restored their youth" better than expensive moisturizers»

«The combination has shoppers writing that it's the best face cream they've ever used»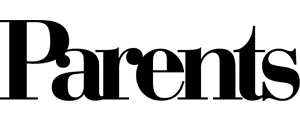 «Moisturizers beloved by derms and skincare aficionados (even Kylie Jenner)»