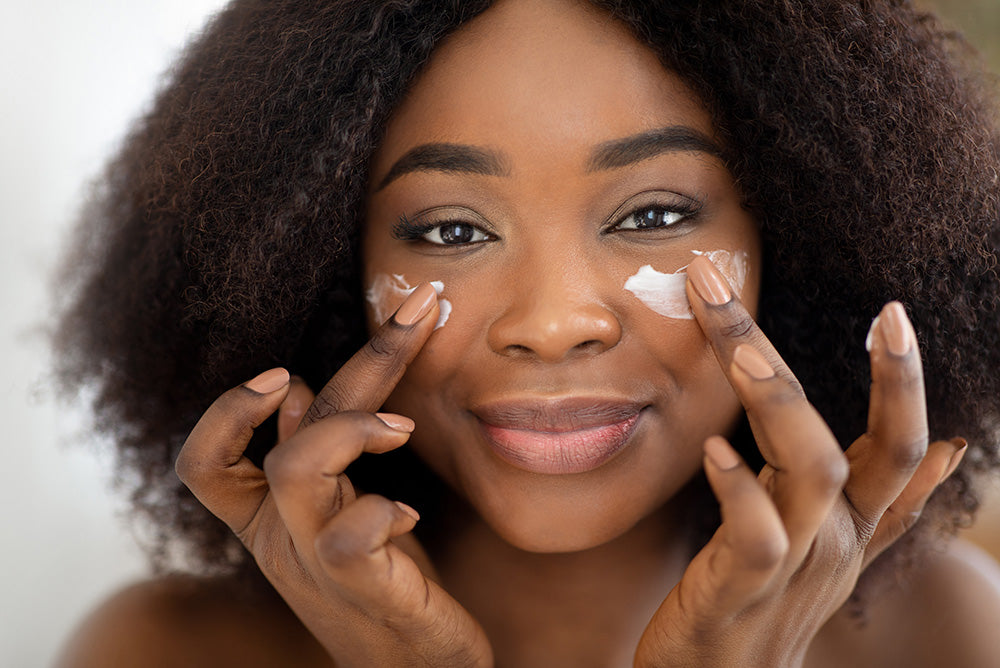 Is Eye Cream Necessary? Do You Need It?
If you are a huge fan of self-care, then chances are your bathroom cabinet is overflowing with serums, toners, face oils, moisturizers, and everything in-between. As such, you could be wondering whether it is worth the money, time, and effort to create some space to add yet another product to the fold. The dilemma intensified further if the product in question appears to just do the same thing but is formulated for a different part of your face. We are talking about eye creams. Is eye cream necessary? In fact, do you need an eye cream or is it just another fancy or gimmicky cosmetic product with little to know actual benefits in both the short term and in the long run? Here's a detailed overview.
What is an Eye Cream
Even before you start asking yourself, do I need an eye cream? It is highly imperative to know what exactly this personal care product entails. And just as the name suggests, an eye cream is simply an emollient, lotion, or serum that is particularly formulated to be used on the skin around your peepers. In this case, it can target your undereye and eyelid concerns, depending, of course, on the concentration and ingredients used.
What's the Purpose of an Eye Cream?
Truth be told, there are numerous misconceptions and half-truths surrounding eye cream use, so it's imperative to lay out the facts before delving further into the subject. For starters, using an eye cream is a smart way of keeping the delicate skin around your peepers supple and firm even as the years roll by. Having said that, the main purpose of eye cream supersedes just its supposed anti-aging benefits, and here's why;
1. Using an Eye Cream is a Great Way of Delivering Supreme Hydration
Did you know that your skin tends to be the thinnest around your eyes? Yes, that's right. And this thinner skin is several times more vulnerable to the usual vagaries that wreak havoc on your face such as pollutants, free radicals, and environmental stress. That's why it is important to employ a specialized form of hydration with just about the right concentration of moisturizing ingredients that won't aggravate or irritate it.


2. It's a Great Way to Even Out Your Skin Tone
Did you know that moisturized and nourished skin tends to look healthier and brighter? To that, sprinkle a touch of rejuvenating nutrients and vitamins that keep irritants and build-up at bay and you have yourself an even and glowing skin tone to boast.
3. It's an Ideal Way of Prepping Up Your Skin for Make-up
Eye creams, for all the rage that they get, cannot be overstated enough if you are looking at lessening and smoothing the appearance of puffiness and dark spots before slapping on some makeup. What's more, it also goes a long way in making sure that your concealer is layered more evenly while still keeping expression lines from building up over the course of the day.


4. Eye Creams Protects and Strengthens Delicate Skin
It goes without saying that the ultra-thin skin around your eyes loses a lot of its bounce as we get older. In fact, it takes the hardest and heaviest hit of the inevitability of aging. Fortunately, a majority of well-formulated eye creams will include an array of ingredients designed to ensure the skin around your peepers can weather the aggravating irritant elements and pollutants that it is exposed to on a daily basis.
5. Rejuvenates and Soothes Tired-looking Eyes
Well formulated eye creams like Maryann Day & Night Eye Cream employ a series of ingredients that have a tendency to calm and comfort one's under-eye area. Not to mention that they can also be creamy and rich or non-greasy and light complemented with a subtle coolness in temperature for that much-needed relief after pulling an all-nighter.


6. Minimizes Puffiness and Dark Circles
Thanks to the inclusion of special ingredients such as retinol and vitamin B3 in the formulation of eye creams, one can rely on them to fight off puffiness and dark circles that come about with fluid build-up. Remember that these are typically the tell-tale signs of things like allergies, sleep deprivation, and aging that tends to accost us as we get older. In fact, when paired with exfoliating pads e.g Maryann's Glycolic Acid Face Pads, regular use of eye cream is an excellent way of looking significantly younger even as you get older.
How do Eye Creams Work?
Now that you are mildly aware of what does eye cream do, the next logical question that comes to the mind of many is; how do eye creams work? Well, to tell the truth, no two eye creams are created equal. However, the best among them tend to have a few things (meaning ingredients in common) and this includes;
Peptides: The inclusion of peptides like elastin and collagen is to infuse the delicate skin around our peepers with sufficient amino acid to resist the ravages of aging and gravity.
Green tea or other antioxidants: As quipped earlier, the thin skin around your eyes takes plenty of abuse from the immediate environment. Fortunately, you can stay ahead of this by taking advantage of the antioxidant power of ingredients like green tea and aloe vera to protect this very vulnerable under-eye area.
Hyaluronic acid: Synonymous with utmost hydration, hyaluronic acid comes in handy in providing the desperately-needed resilience and bounce as we get progressively older.
Vitamin C: You probably already know that ascorbic acid is a skincare powerhouse with the ability to reduce the conspicuousness of dark circles and hyperpigmentation while making the skin glow and evening it out.
Retinol: It's a vitamin A derivative that has proven to be useful over the years in firming and plumping up the skin while keeping hyperpigmentation at bay.
Vitamin B3: An extremely crucial vitamin when it comes to the question of moisture retention and having an even skin tone. Not to mention that it can have a remarkable soothing, hydration, and cooling properties when paired with ingredients such as aloe vera.
The Take Away - What Does Eye Cream Do?
Now that you are aware what are eye creams for, you could be in dilemma on when to use eye cream for best results. Well, this will vary greatly from one manufacturer to another. That being said, the general consensus is that you should use your eye cream at least twice. Once in the morning just after getting up and before going about your day and in the evening before retiring to bed.
So, are eye creams worth the hype? Is this something that you should be spending your money on? Totally! Not only is the skin around your eyes the most vulnerable to progressive aging but it is also the first place that most people naturally make contact with as soon as they look at your face. And taking into account that first impression really does matter, you really don't want people assuming you are a decade or two older than you really are simply because you aren't prudent enough to take care of your under-eye area.
FAQ SECTION
Is it important to use eye cream?

Yes, a well-formulated eye cream employs a suite of hydrating, nourishing, and radical-neutralizing ingredients to protect the vulnerable skin around your eyes. Skipping or neglecting eye creams can make fine lines and dark circles set earlier than they otherwise have to.

Do you need eye cream in your 20s?

Using an eye cream is an anti-aging strategy that ought to be adopted as early as your mid-20s when the production/synthesis of collagen first starts to wane. Actually, the earlier you start using an eye cream in your beauty regimen, the better the results you are likely to reap.

Is eye cream the last step of skincare?

Yes, it can be one of the final steps of your beauty regimen. You see, you may want to apply a cleanser, acne treatments, and other anti-aging serums before starting on the moisturizer, sunscreen, and eye cream afterward.

What can you use instead of eye cream?

If you don't have access to professionally-formulated eye cream, then you can try using frozen ice cubes and green tea bags instead. Freshly-extracted aloe vera gel is also a great way to depuff the skin around your peepers too.

Are eye creams a waste of money?

No, they certainly are not. Incorporating a quality eye cream into your daily skincare and anti-aging routine can go a long way in minimizing the appearance of wrinkles as well as tackling other complexion concerns such as dark circles, pigmentation, dryness, and puffiness.