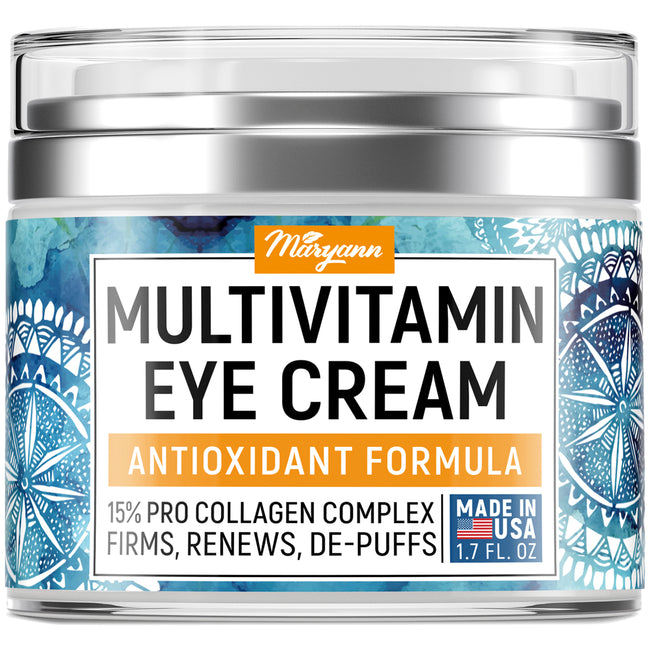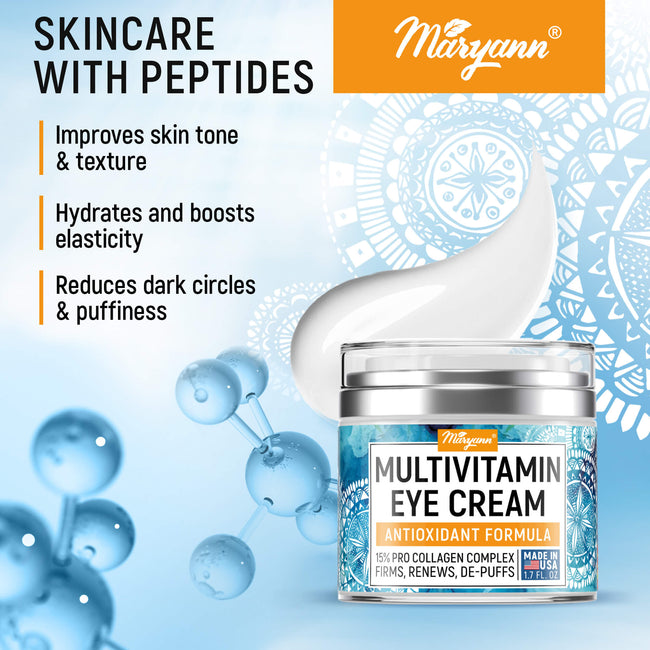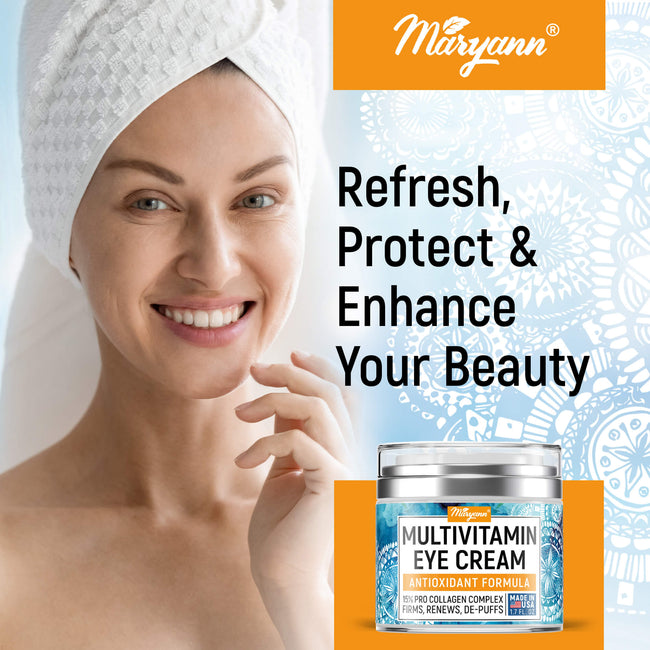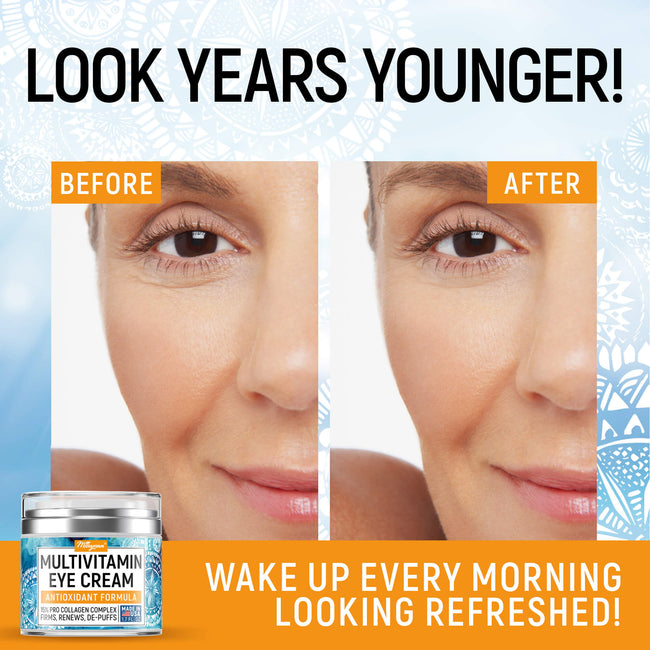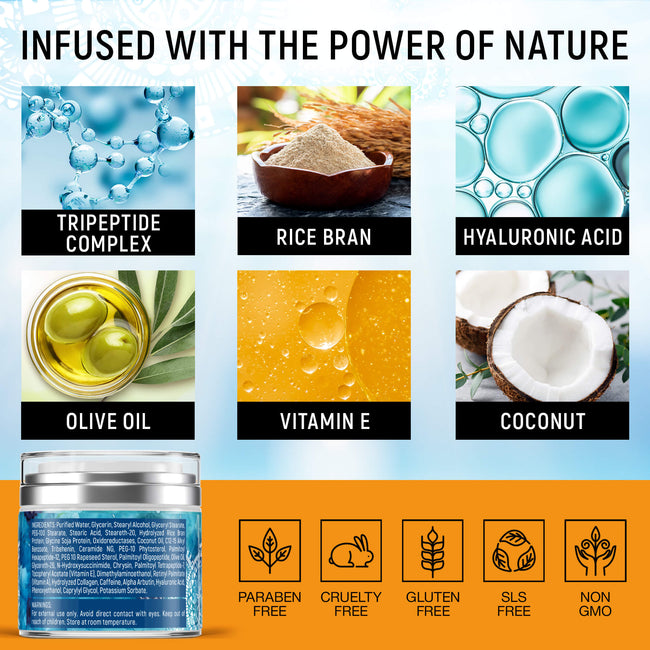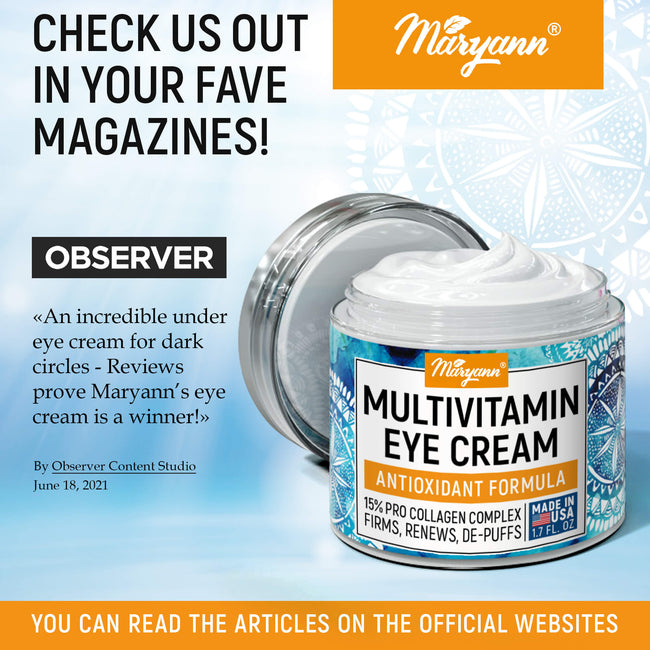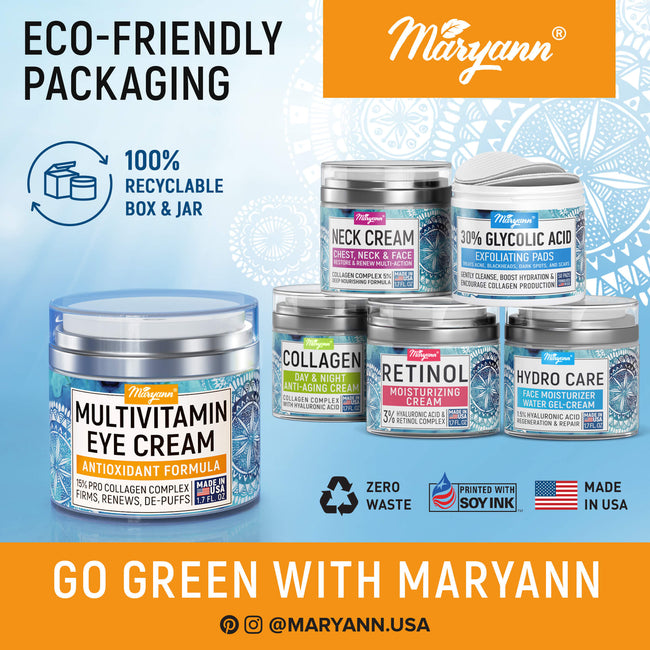 NOT TESTED ON ANIMALS
Your beauty without bunnies

GLUTEN FREE
Each ingredient is pure & grown without feedings

NON GMO
All ingredients are stand for Non-GMO policy

NON TOXIC
Safe for all skin types
Eye Cream
Looking for the proper eye cream to get rid of your fine lines and wrinkles? The Maryann Organic Eye Cream works on the effects of aging on your skin and eliminates them. By using this you get bright and fresh skin that gives you a younger look.
Maryann Organics Eye Cream can take care of all of your concerns regarding your skin. Maryann Organics under eye cream is a great way to get rid of smooth wrinkles from your skin and restore your younger look.
Maryann Organics Under Eye Cream's natural and healthy formula is the best you can find in any firming eye cream. The cream's formula restores your face's natural elasticity and significantly reduces eye puffiness from your skin in a short time.
Under Eye Cream Benefits
There are many surprising benefits of using Maryann Organics Eye Cream. Want your skin to retain its beautiful features naturally? Just use this under-eye ointment and see surprising results in no time!
Here are some additional benefits of using Maryann Organics Eye Cream:
Instant Eye Cream - It is highly efficient and works swiftly. You will notice its luminous anti-aging features soon after application.
Under Eye Moisturizer - Prevent your skin from drying by applying this under-eye cream. It is a fine choice for moisturizing and protecting your skin. It keeps your skin smooth and nourished.
Eye Wrinkle Cream - It readily removes wrinkles from your skin and gives you a younger look. This anti-wrinkle eye cream tightens the delicate skin around your eyes. Maryann Organics Eye Cream does this by allowing your skin to retain its natural elasticity.
The eye wrinkle removing effects of the cream helps you achieve smoother skin soon after application and ceases the signs of aging on your skin.
Dark Circle Cream - It works best for removing your dark circles and puffiness and helps you restore a healthy and smooth texture under your eyes.
Under Eye Brightener - Maryann Organics Eye Cream is a great eye whitening cream and improves your skin tone and promotes brightness. Along with the eye-brightening effects, this cream provides proper nourishment for your under-eye area.
Puffy Eye Cream - It is an efficient way to combat the puffs under your eye. Its formula acts as a great eye depuff and reduces your eye puffiness in a short amount of time.
Anti-Aging Eye Cream
This anti-aging eye cream has the potential to provide you with the desired results as long as you properly use it. Just use the night eye cream with consistency and voila, you will notice your wrinkles, crow's feet, and eye puffs disappearing. This cream also acts as a great eye repair cream as it repairs the swelling under your eyes and gives you a healthier skin texture.
This eye tightening cream readily gets absorbed by your skin and does not feel greasy at all. You no more have to worry about skin irritation as well. The applied area gets well moisturized and receives proper nourishment, this prevents future wrinkles from appearing.
Even though the product is labeled as an eye cream, you may use it in other areas as well if you think those areas also need some care and attention. The cream is not only a good eye moisturizer but also works well for other areas and all kinds of skin.
The cream has a faint fragrance and does not overpower the other materials you apply to your skin. Let us share with you the right techniques for using anti-aging eye cream. The key is the consistent use of this eye cream.
For best results, apply the cream in the morning and at the night. You may want to use the cream during the day to make your concealer appear better. Apply the cream after you have cleaned your skin.
Follow these steps and you will achieve significant results in no time! The best practice is to make the product a part of your daily makeup routine. Maryann Organics Eye Cream will take care of all the skin malnourishment, wrinkles, dark spots, and bags that worry you.
So what are you waiting for? Purchase the product right now and get your desired skin tone!
Take care not to let the cream get in your eyes. Always check whether you are allergic to any of the ingredients we have listed above. You may apply the cream to many areas such as hands, feet, face, arms, abdomen, and buttocks to stimulate collagen fibers. You may also use it for skin tightening and the restoration of your skin's natural elasticity.
Always let the cream dry before you apply makeup on it. Please ensure that you're applying the cream to a clean area.
Maryann anti-aging cream is easy to use and does not contain toxic compounds that may irritate your skin. You don't need to worry about it causing blisters as it is gentle and smooth for your skin.
Here is the step-by-step process on how to use this anti-aging under eye cream:
First, apply a dime-sized amount to your ring finger. Maryann eye cream is very concentrated so a small amount will be enough. If you are applying the anti-wrinkle eye cream under your eyes, then use your ring finger as it has a gentle touch for the delicate skin under your eyes. Make sure that you are applying the anti-aging under eye cream on a cleansed and dry skin.
To apply the anti-wrinkle cream, start by adding small dots from the inner area underneath your eyes towards your brow bone. Remember to be gentle! Apply the dots in a semi-circle shape.
After application, you may gently tap the applied cream to allow for more exposure to the skin. Ensure that you evenly distribute the cream throughout the area underneath your eyes.
Keep gently massaging and tapping until the cream is fully absorbed by your skin. Remember to not let the cream enter your eyes. Do not stretch or pull the skin underneath your eyes while the cream is being absorbed.
Now you may carry on as usual with your daily makeup routine. Ensure that the cream underneath your eyes is fully absorbed by your skin before you apply concealer. Wait for about 90 seconds or more before you start your makeup routine.
Wash your hands and if you have used the cream on other parts as well then wait for it to be absorbed before you put on your clothing.
Purified Water, Stearyl Alcohol, Glyceryl Stearate, PEG-100 Stearate, Stearic Acid, Steareth-20, Butylene Glycol, Hydrolyzed Rice Bran Protein, Glycine Soja Protein, Oxidoreductases, Coconut Oil, C12-15 Alkyl Benzoate (and) Tribehenin (and) Ceramide NG (and) PEG-10 Phytosterol (and) Palmitoyl Hexapeptide-12, PEG 10 Rapeseed Sterol, Palmitoyl Oligopeptide, Olive Oil, Glycereth-26, Glycerin, N-Hydroxysuccinimide, Chrysin, Palmitoyl Tetrapeptide-7, Dimethylaminoethanol, Tetrapeptide 5, Retinyl Palmitate, Alpha Arbutin, Hyaluronic Acid, Phenoxyethanol, Caprylyl Glycol, Potassium Sorbate, Tocopheryl Acetate (Vitamin E).
Are eye creams necessary?

According to many, eye creams are necessary if you want your eyes to resist the signs of aging. The reason why people are led to believe that is because the skin under your eyes is different from the skin of the rest of the parts of your body. The skin under your eyes is the thinnest compared to other areas (0.5 mm). It is also more prone to puffs, milia, and dryness. Due to its hypersensitivity, it needs special care. Hence you'll be better off using eye creams.

Is eye cream worth it?

The area under your eyes is the first to show signs of aging. Along with that, it is more sensitive compared to the skin on other parts of your body. While a face cream is typically great at easing the symptoms of dryness by trapping water under the skin, it is not specifically made for the sensitive and unique area under your eyes. Eye creams lack irritants and are specifically made to cure the common symptoms of the skin under your eyes. So yes, eye creams are worth it.

Is eye cream effective?

Eye creams are made while taking the hypersensitive area under your eyes into consideration. They have anti-aging benefits and moisturize your skin to allow for smoother skin. Eye creams provide proper nourishment to your eyes and help your skin retain its natural elasticity. They are effective for treating puffs, dark circles, eye wrinkles, saggy bags under your eyes, dryness, and fine lines.

Can eye creams cause wrinkles?

Well, it depends on the material you are using. Some creams might even make the wrinkles worse. To put briefly, the eye creams that contain mineral oil and petroleum can aggravate the effects of aging. This happens when these oils make their way into your skin and you end with puffiness. All you need to do is to stay away from eye creams that are greasy or contain too much oil in them. Fortunately, Maryann Organics Eye Cream is free from petroleum.

Can eye creams cause a stye?

The quick answer is no. The longer answer is that a stye is caused either by inflammation or by infection of your eyelash follicles. When you have styes, a small amount of pus gets accumulated in your eyes. In most cases, Staphylococcus bacteria are responsible for this infection. These bacteria are normally harmless and live on the skin. It can cause infection when it gets transferred to your eyes via rubbing and gets trapped in a gland.

Can eye creams cause milia?

Milia seeds are a concentrated growth of keratin around the area under your eyes. A plethora of factors can cause milia such as genetics, abrasions, injuries, rashes, sun damage, and finally, rich moisturizers. Even though eye creams don't cause milia, they might aggravate the condition. All you have to do is to stay away from the eye creams that contain petroleum or mineral oil.

What eye creams do celebrities use?

Different celebrities use different products depending on their preferences and advice from their dermatologists. For instance, Kim Kardashian uses Epione Eye Crème, Olivia Culpo uses La Mer Illuminating Eye Gel, and Margot Robbie uses La Prairie Skin Caviar Luxe Eye Lift Cream.

Is eye cream good for dark circles?

For most people, eye creams might not work effectively – especially for those who have hereditary dark circles or eye bags. However, eye cream can help to manage dark circles when applied topically. But for those who don't like using cosmetic products to eliminate dark circles, then you can always rely on over-the-counter topical eye creams. These eye creams contain powerful ingredients that work to keep aging at bay, eliminating dark circles and puffy eyes.

Can eye cream cause wrinkles?

If you apply eye cream to help prevent the development of crow's feet and other undesirable symptoms of aging, good for you. It's also important to take proper care of the area under the eyes too to keep wrinkles at bay. Research shows that applying eye cream the right way can eliminate wrinkles and fine lines. However, excessive use of eye cream can cause irritation since the product contains very potent ingredients. So, to prevent wrinkles from becoming noticeable, always follow the application instructions.

Can eye cream cause a stye?

Besides resulting in itchy, scaly eyelids, eye cream and contaminated cosmetics might cause stye or bacterial conjunctivitis. Often, an inflamed oily gland can occur at the edge of your eyelid due to an infection, which is known as a stye. This condition is common when a clogged hair follicle or skin gland near the eyelid becomes infected. This is prevalent among people who have the habit of rubbing their eyes excessively, but eye cream is safe for use provided you don't apply it excessively.

Can eye cream cause headaches?

Eye cream contains parabens that might cause migraines and headaches, especially among folks suffering from allergies. In fact, research shows a link between parabens and migraines. Parabens usually mimic the estrogen hormone, which can cause monthly headaches that accompany menstrual cycles. That said, regular use of eye cream and skin care products that contain paraben can increase the frequency of hormonal-related headaches. Maybe this is the reason why many women complain of incessant headaches after applying eye cream for a long duration.

Can eye cream cause eye twitching?

Eye twitching is a common condition that affects all of us at some point in time. It is often caused by stress, lack of sleep and excessive itching of the eyes. Too much intake of nicotine, alcohol and caffeine can also cause eye twitching. Eye cream is safe for use and doesn't result in eye twitching, as it treats excessive dryness of the area under the eyes. So, you can apply eye cream regularly without worrying about eye twitching. Just remember to apply the cream by following the dosage instructions.

Can eye cream get rid of wrinkles?

While there's no known product that keeps aging at bay, eye cream can help to eliminate wrinkles and fine lines. More importantly, dermatologists advise the use of eye creams that contain retinol if you want to get rid of wrinkles. Squinting of the eyes often hastens the development of wrinkles and lines, while fluids appear under the eyes to cause dark circles. That said, applying eye cream is the best way to address these issues. On the other hand, wrinkles and fine lines become prevalent when the skin produces less collagen, which is corrected by applying eye cream.

What eye cream has the most retinol?

Dermatologists recommend retinol since it contains Vitamin A derivative known to enhance collagen production, eliminating the appearance of wrinkles and fine lines. When applied regularly, retinol helps to smooth and firm the skin around and under the eye. And while there are many eye creams on the market, Maryann eye cream is believed to contain the most retinol. So, applying Maryann eye cream habitually will leave the skin, hydrated, smooth, and irritation-free.

When to use eye cream?

It is advisable to apply the eye cream in the morning before you add more cosmetic products on top. Since it is a lightweight formula, it feels comfortable under your makeup. If you apply your makeup before putting eye cream, the eye cream won't dissolve into the skin easily. In fact, this is the reason why dermatologists recommend that you apply eye cream before bed. Don't smear the cream around the eye as this can easily irritate the skin.

Why is eye cream important?

The skin under the eyes is fragile and is often prone to wrinkles and dryness, which causes the appearance of fatigue and symptoms of aging. Plus, squinting of the eyes also speeds up the development of wrinkles and fine lines, where fluids develop under the eyes resulting in dark lines and puffy eyes. Applying eye cream can help to address these issues. And besides eliminating wrinkles, eye cream also helps to moisturize the skin around the eye. That prevents excessive dryness, irritation, and itching of the eye.

Why eye cream burns?

The skin area under the eyes is delicate and usually reacts to cosmetic products in a severe way. Some users complain that eye cream causes burns but this is expected. However, if an eye cream burns or stings the skin, you should stop applying it. Alternatively, you should shop for an eye cream with the right blend of ingredients. Some eye creams have very potent ingredients that often cause a burning sensation under the eye. So, check the ingredients before you buy a specific eye cream to avoid burns.

How long will eye cream last?

Eye creams, moisturizers, and face cream should be used at least six months to produce the desired results. But expired creams can easily cause skin irritation and bacterial infection. That said, creams stored in jars should be disposed of after six months. And while skin care products vary, unopened skin care products can even last for three years. But once they are opened, apply the product as recommended within a year. If the cream seams discolored or develops a foreign odor, throw it away immediately.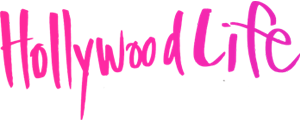 «While many collagen creams and serums can get pretty pricey, we found an unbeatable deal for you!»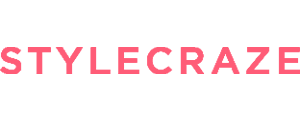 «The moisturizer has a cruelty-free formula and can be used as a blemish cream or as a day cream.»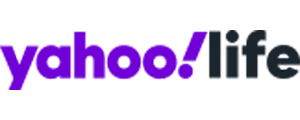 «It's packed with top-notch ingredients to nourish your skin, address a double chin and tighten pretty much any area — and it was formulated with the help of dermatologists.»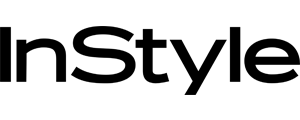 «The affordable product is "all you need" in your regimen, with many agreeing it has "restored their youth" better than expensive moisturizers»

«The combination has shoppers writing that it's the best face cream they've ever used»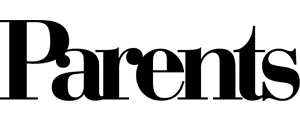 «Moisturizers beloved by derms and skincare aficionados (even Kylie Jenner)»