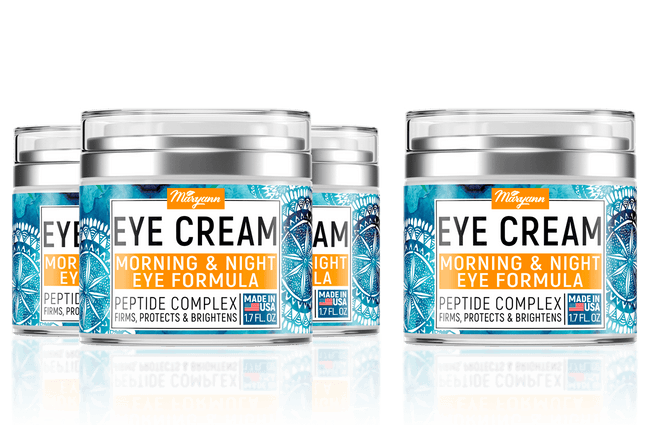 NOT TESTED ON ANIMALS
Your beauty without bunnies

GLUTEN FREE
Each ingredient is pure & grown without feedings

NON GMO
All ingredients are stand for Non-GMO policy

NON TOXIC
Safe for all skin types
Eye Cream
Looking for the proper eye cream to get rid of your fine lines and wrinkles? The Maryann Organic Eye Cream works on the effects of aging on your skin and eliminates them. By using this you get bright and fresh skin that gives you a younger look.
Maryann Organics Eye Cream can take care of all of your concerns regarding your skin. Maryann Organics under eye cream is a great way to get rid of smooth wrinkles from your skin and restore your younger look.
Maryann Organics Under Eye Cream's natural and healthy formula is the best you can find in any firming eye cream. The cream's formula restores your face's natural elasticity and significantly reduces eye puffiness from your skin in a short time.
Under Eye Cream Benefits
There are many surprising benefits of using Maryann Organics Eye Cream. Want your skin to retain its beautiful features naturally? Just use this under-eye ointment and see surprising results in no time!
Here are some additional benefits of using Maryann Organics Eye Cream:
Instant Eye Cream -

 

It is highly efficient and works swiftly. You will notice its luminous anti-aging features soon after application.
Under Eye Moisturizer -  Prevent your skin from drying by applying this

 

under-eye cream.

 

It is a fine choice for moisturizing and protecting your skin. It keeps your skin smooth and nourished.

Eye Wrinkle Cream -

 

It readily removes wrinkles from your skin and gives you a younger look. This

 

anti-wrinkle eye cream

 

tightens the delicate skin around your eyes. Maryann Organics Eye Cream does this by allowing your skin to retain its natural elasticity.
The

 

eye wrinkle removing

 

effects of the cream helps you achieve smoother skin soon after application and ceases the signs of aging on your skin.
Dark Circle Cream -

 

It works best for removing your dark circles and puffiness

 

and helps you restore a healthy and smooth texture under your eyes.

Under Eye Brightener -

 

Maryann Organics Eye Cream is a great

 

eye whitening cream

 

and improves your skin tone and promotes brightness. Along with the eye-brightening effects, this cream provides proper nourishment for your under-eye area.

Puffy Eye Cream - It is an efficient way to combat the puffs under your eye. Its formula acts as a great eye depuff and reduces your eye puffiness in a short amount of time.
Anti-Aging Eye Cream
This anti-aging eye cream has the potential to provide you with the desired results as long as you properly use it. Just use the night eye cream with consistency and voila, you will notice your wrinkles, crow's feet, and eye puffs disappearing. This cream also acts as a great eye repair cream as it repairs the swelling under your eyes and gives you a healthier skin texture.
This eye tightening cream readily gets absorbed by your skin and does not feel greasy at all. You no more have to worry about skin irritation as well. The applied area gets well moisturized and receives proper nourishment, this prevents future wrinkles from appearing.
Even though the product is labeled as an eye cream, you may use it in other areas as well if you think those areas also need some care and attention. The cream is not only a good eye moisturizer but also works well for other areas and all kinds of skin.
The cream has a faint fragrance and does not overpower the other materials you apply to your skin. Let us share with you the right techniques for using the anti-aging eye cream. The key is the consistent use of this eye cream.
For best results, apply the cream in the morning and at the night. You may want to use the cream during the day to make your concealer appear better. Apply the cream after you have cleaned your skin.
Follow these steps and you will achieve significant results in no time! The best practice is to make the product a part of your daily makeup routine. Maryann Organics Eye Cream will take care of all the skin malnourishment, wrinkles, dark spots, and bags that worry you.
So what are you waiting for? Purchase the product right now and get your desired skin tone!
Purified Water, Stearyl Alcohol, Glyceryl Stearate, PEG-100 Stearate, Stearic Acid, Steareth-20, Butylene Glycol, Hydrolyzed Rice Bran Protein, Glycine Soja Protein, Oxidoreductases, Coconut Oil, C12-15 Alkyl Benzoate (and) Tribehenin (and) Ceramide NG (and) PEG-10 Phytosterol (and) Palmitoyl Hexapeptide-12, PEG 10 Rapeseed Sterol, Palmitoyl Oligopeptide, Olive Oil, Glycereth-26, Glycerin, N-Hydroxysuccinimide, Chrysin, Palmitoyl Tetrapeptide-7, Dimethylaminoethanol, Tetrapeptide 5, Retinyl Palmitate, Alpha Arbutin, Hyaluronic Acid, Phenoxyethanol, Caprylyl Glycol, Potassium Sorbate, Tocopheryl Acetate (Vitamin E).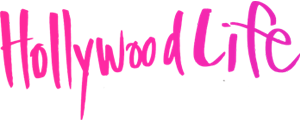 «While many collagen creams and serums can get pretty pricey, we found an unbeatable deal for you!»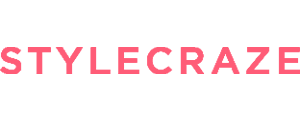 «The moisturizer has a cruelty-free formula and can be used as a blemish cream or as a day cream.»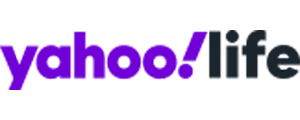 «It's packed with top-notch ingredients to nourish your skin, address a double chin and tighten pretty much any area — and it was formulated with the help of dermatologists.»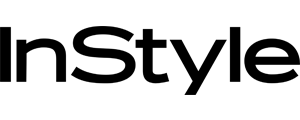 «The affordable product is "all you need" in your regimen, with many agreeing it has "restored their youth" better than expensive moisturizers»

«The combination has shoppers writing that it's the best face cream they've ever used»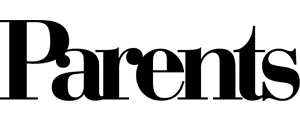 «Moisturizers beloved by derms and skincare aficionados (even Kylie Jenner)»