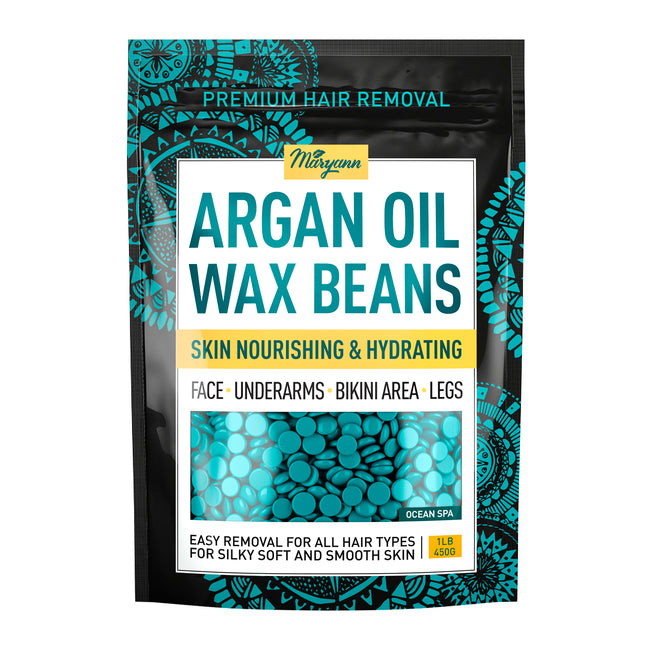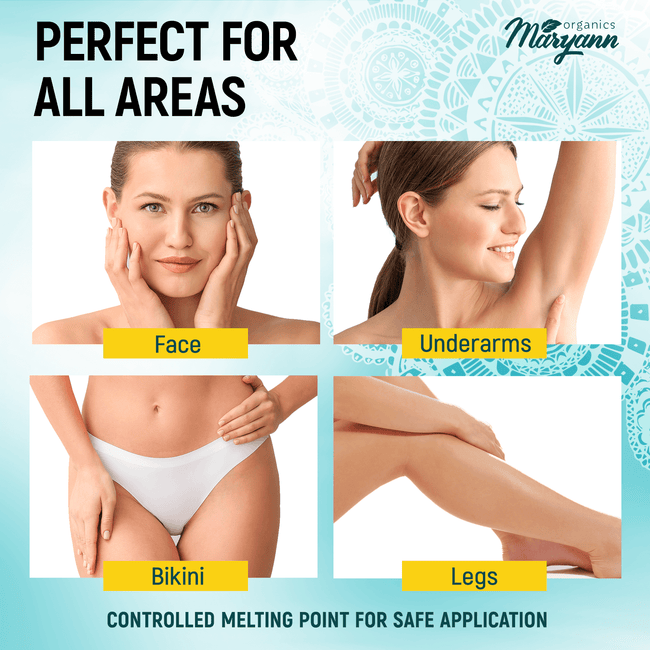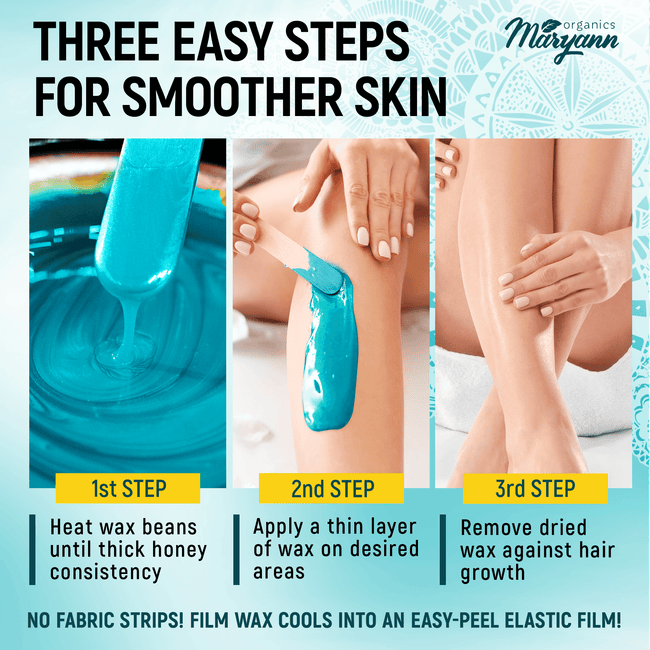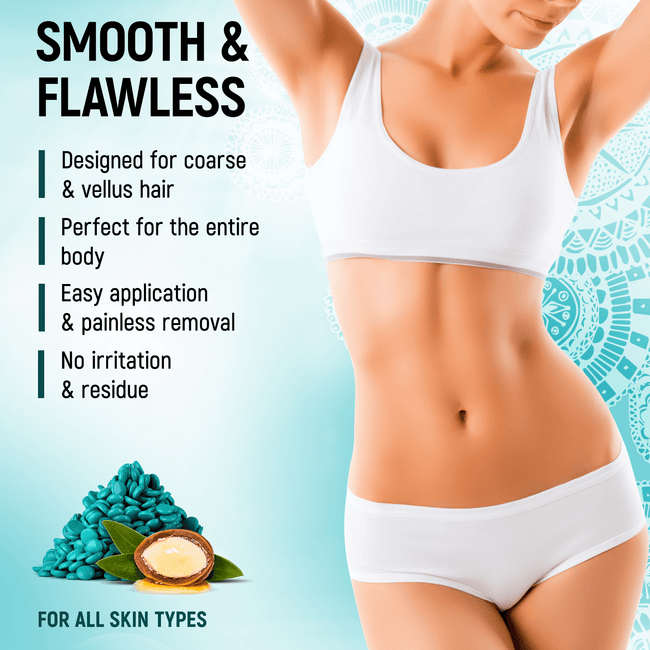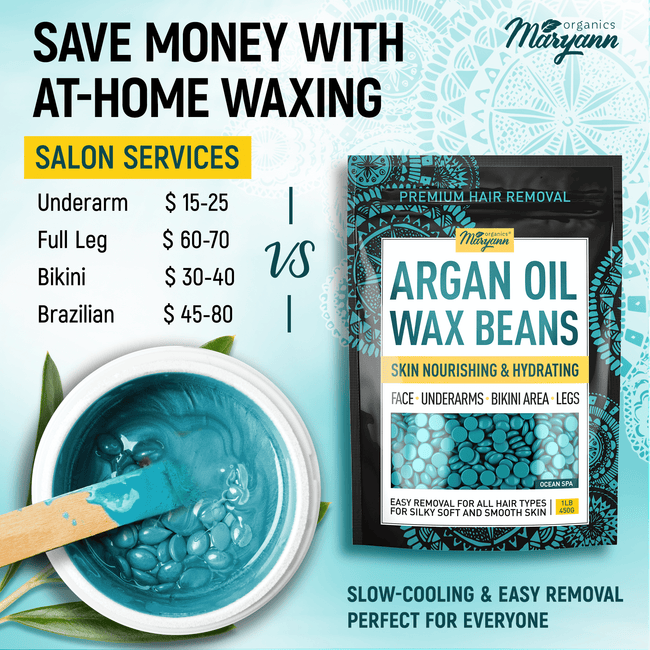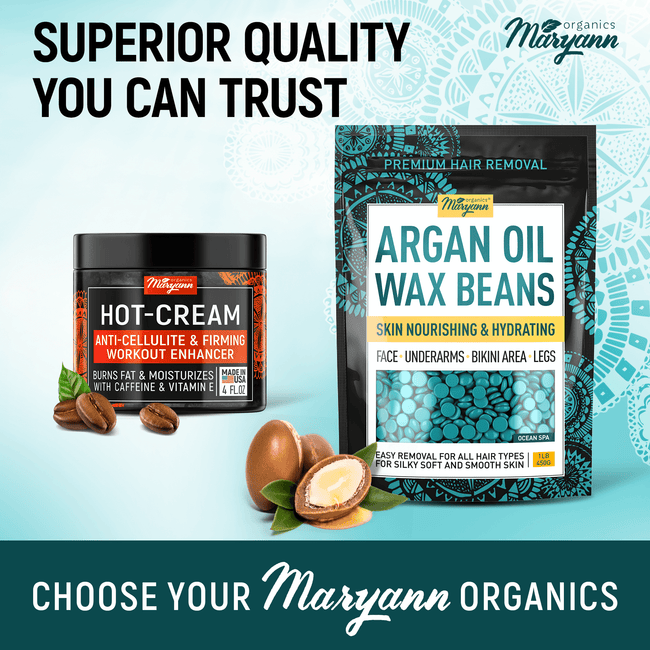 NOT TESTED ON ANIMALS
Your beauty without bunnies

GLUTEN FREE
Each ingredient is pure & grown without feedings

NON GMO
All ingredients are stand for Non-GMO policy

NON TOXIC
Safe for all skin types
Using hard wax beads is one of the best ways of getting rid of body hair. Not only is no strip wax convenient but it is also quite quick and relatively painless. What's more, because the strands are pulled out directly from the root, you're likely to remain hairless for longer when using body wax beads compared to other conventional hair removal methods such as shaving. Even better, wax pearls are designed to be gentler on more sensitive areas such as under armpits than normal soft wax. Simply put, if you are in the market for a comfortable shaving experience, then waxing beads is your best bet.
What is Hard Wax?
When it comes to sensitive and tentative hairy spots such as your bikini line, hard wax always fairs better than other shaving techniques. And this is mostly because waxing involves pulling the strand out from the follicles without sticking on the skin and damaging it in the process. In other words, since the stripless hard wax only adheres to the shaft, you can treat the same area repeatedly without worrying about inflicting untold damage to your skin.

Hard wax pearls, being several times thicker than soft waxing methods, works by first-of-all hardening your skin enough to allow you to, later on, extract it using your hands. In short, there's no need for uncomfortable waxing strips in a pearl wax hair removal session. As you may have guessed, this makes the entire process a lot less stinging and painful. So much so that according to experts, paperless wax is the best-suited shaving process for your underarms, face and bikini line.
So, what is hard wax? It is a gentle, more efficient and typically less painful way of getting rid of an unwanted bush without aggravating your skin.
Benefits of the Pearl Wax Hair Removal Process
There are more than a few reasons hard waxing works over other standard shaving routines. And in our case, every batch of Maryann's hair removal wax beads is custom-crafted with unparalleled attention to detail. The essential oils, rosins and other blended active ingredients are all hand-selected for their unmatched and supreme quality. The end result is sensitive wax beans that our customers can hardly get enough of. And here's why.
1. It Sticks to the Hair Strands and not the Skin
Unlike soft waxing methods that generally necessitate the use of cloth or paper strips, these beans from Maryann's are the only accessory that you will need to keep your skin baby smooth. Our product developers have made sure that once the pearls are applied on to your skin, they will effortlessly wrap themselves around your hair before transforming into a kind of flexible plastic. Interestingly, the active material only attaches itself to the strands and not the skin. This allows a fairly easy and painless shaving process.
2. Hard Waxing is Gentler on your Skin
Considering that our hard wax beads don't stick to the skin, the ensuing removal process is obviously less painful compared to when you are using a method that entails using paper strips. Besides, instead of worrying about cuts, rashes, and abrasions to your skin, you are likely only to feel the actual extraction of the follicles which also means that the bush will take longer before growing back. In effect, it means that you will have fewer shaving sessions per year that then culminate into smoother skin at the end of the day. Also, the besides are usually applied while at almost the same temperature as your skin/body - there's a lower risk of scalding or burns to worry about unlike with strip waxing.
3. No Distortion of Hair Follicles
Our waxing beans are designed to extract the strands from the root. This means that it takes longer for the shaft to grow back in comparison to conventional shaving. Nonetheless, it is not just about that - our waxing pearls have the unique ability to remove hair from all angles. Thus, unlike with waxing strips that tend to pull the strands in the same direction as their growth (which can potentially distort the underlying follicle), this is not a concern with our beans as the strand can be extracted from virtually any angle without running the risk of damaging the follicle.
Why Use Hard Wax for Face?
Truth be told, there are a lot of concerns revolving around the question of, can you use hard wax on face? And yes, you can! In fact, using hard wax for face is a more thorough way of getting rid of stubborn ingrown facial hairs. You see, our beans can be reapplied severally to the same area without aggravating the skin in the same waxing session. With cloth strips, a few follicles can be missed, which necessitates the use of tweezers to complete the shaving process. However, if you are using our wax for face beans all you have to do is repeat the process with new pearls until you get the baby smooth finish that you desire with no plucking and minimal discomfort.
The question of how to use wax beads can be a bit daunting to a majority of first-time users considering that wax instructions are not always cut and dry. Nonetheless, our waxing pearls are among some of the easiest and most straightforward ones to use in the market. All you have to do is follow the simple steps below:
Heat Maryann's hard wax beans to a suitable working temperature using either a microwave or a wax heater.
Apply a thin layer of the waxing pearls to the treatment area in the direction that your hair grows.
As soon as the waxing layer has hardened sufficiently, remove it by applying firm action against the general direction that your hair tends to grow.
Repeat this process several times if necessarily until the desired results are gotten.
As you can see, that's how to wax with wax beads to get baby smooth skin. Easy, peasy. Right?
Rosin, Paraffin Waxes, Hydrocarbon Waxes, Resin Acids, Rosin Acids, Argan Oil, Triethylene Glycol Esters, Poly (Ethylene-Co-Vinyl Acetate), Titanium Dioxide, Benzoic Acid, Perfume, Turquoise Pigment, 1.4-bis(p-tolylamino)anthraquinone.
The hard wax ingredients that we use for our argan oil beans are vegan-friendly, skin-nourishing and extra-hydrating. We only use 100% natural active elements in our beads to make sure that at the end of the day you are getting silky smooth and soft skin in your face, underarms, legs or bikini area without running the risk of aggravating it further especially if you have a very sensitive one.
Ensure that you follow all usage instructions to the letter when using these waxing pearls. Remember that all waxing endeavors call for utmost precautions to avoid infection or accidental injury. Do not use our product at the same time as another third-party waxing concentrate to avoid running into the risk of chemical reactions or skin burns. Most importantly, ensure that you store away these waxing pearls in a cool and dry place away from the easy reach of pets or small children.
Get Rid of Body Hair without Stubble or Fuzz at the Comfort of your Home
While body hair is a furry and fuzzy fact of life, it does not necessarily mean that you have to put up with itchy stubble or infected ingrown hairs every time you want baby smooth skin. Get our hard wax beans and start tending to your happy trail or face at the comfort and privacy of your home with zero risk of abrasion, burns or post-hair-removal infection. And if you are wondering where can I buy hard wax beads, then worry no more. Our efficient and highly-streamlined order delivery process guarantees that you will have your hard waxing pearls within no time after ordering them from our store. Try it today and savor the difference!
How to wax at home with wax beads?

The first step has to be prepping the skin that is to be waxed. Prepping can involve an exfoliation and thorough cleansing session. Ensure that the skin is well dried before starting the application process as the waxing beads won't adhere properly to wet hair. You should also trim down the hair if necessary - avoid waxing hair that is longer than a quarter inch. After this, apply a little talcum powder to sop up any left up moisture e.g from humidity or sweating before proceeding with the waxing procedure as advised by the manufacturer's instruction set.

Which direction do you apply hard wax?

Hard wax beans are conventionally applied in the same direction as the hair tends to grow naturally. This allows it to smooth your hair against the skin before forming the extraction mound after solidifying.

How to melt hard wax beans?

Use a melting pan or microwave to heat the waxing beads to the desired temperature. You can test the waxing temperature by applying a little of it on your outer wrist to gauge whether or not it is hot yet safe enough to be used on the treatment areas.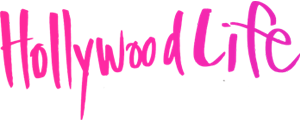 «While many collagen creams and serums can get pretty pricey, we found an unbeatable deal for you!»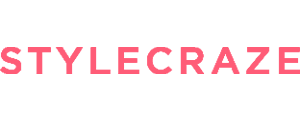 «The moisturizer has a cruelty-free formula and can be used as a blemish cream or as a day cream.»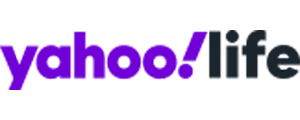 «It's packed with top-notch ingredients to nourish your skin, address a double chin and tighten pretty much any area — and it was formulated with the help of dermatologists.»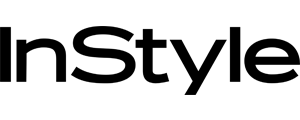 «The affordable product is "all you need" in your regimen, with many agreeing it has "restored their youth" better than expensive moisturizers»

«The combination has shoppers writing that it's the best face cream they've ever used»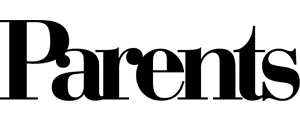 «Moisturizers beloved by derms and skincare aficionados (even Kylie Jenner)»