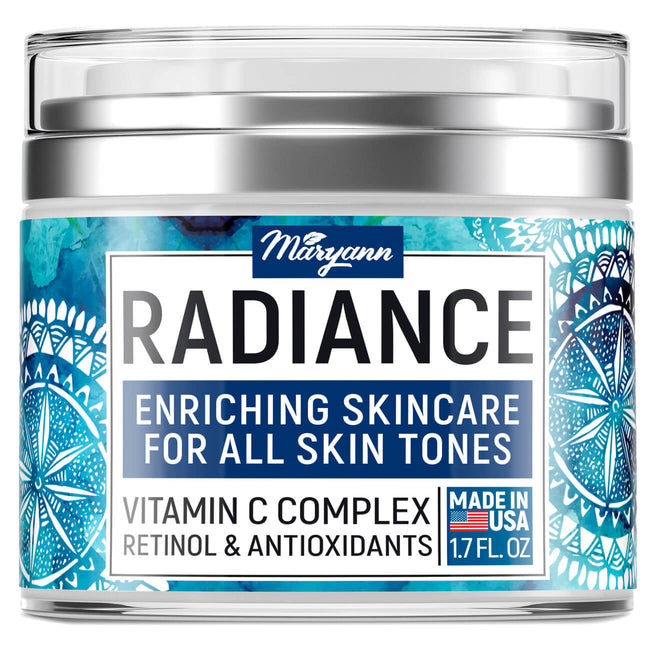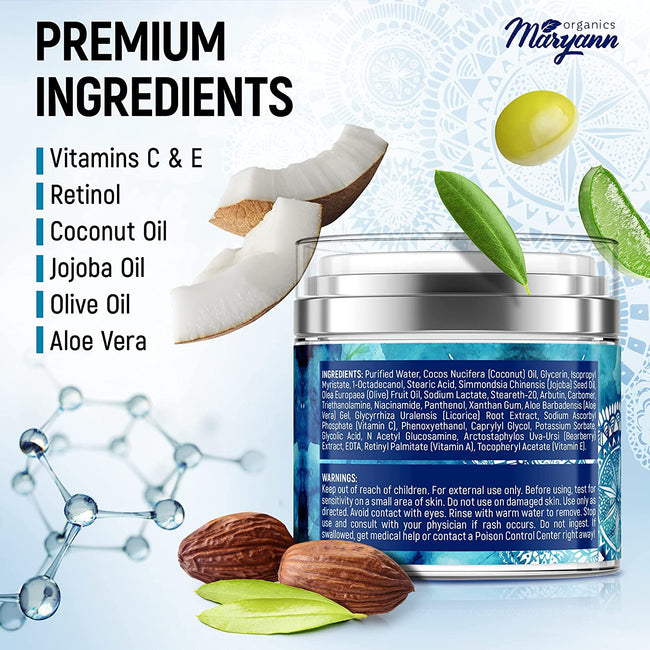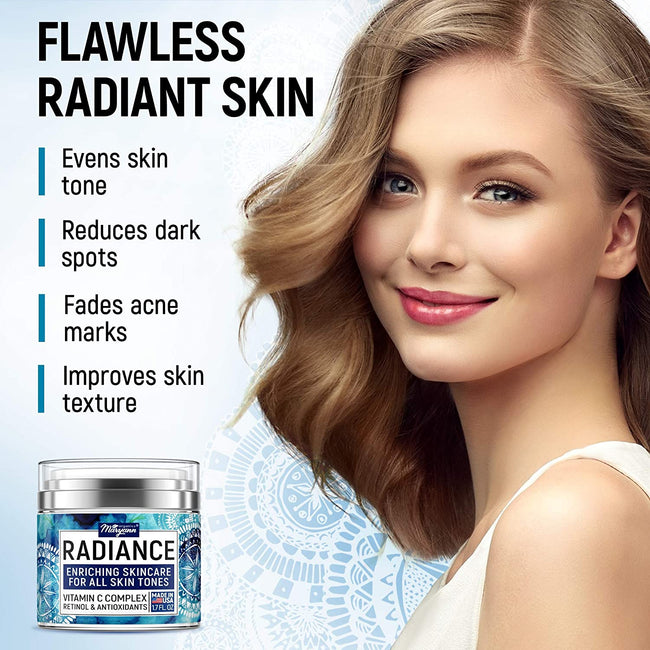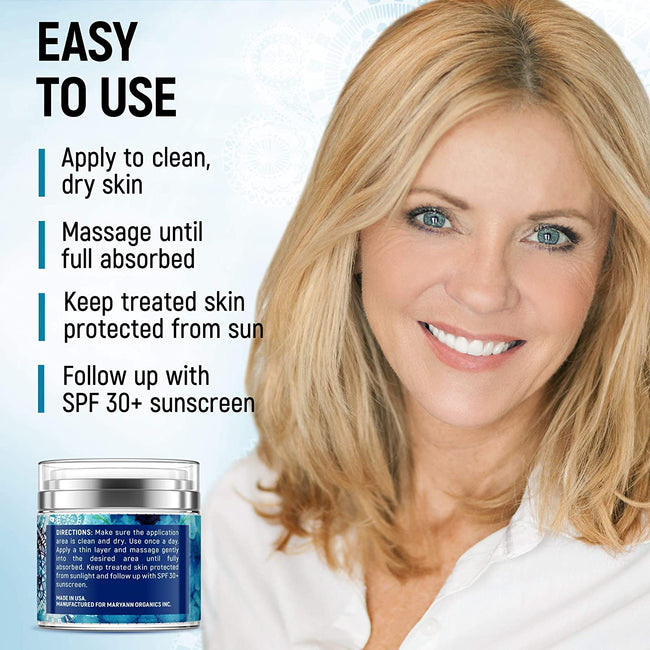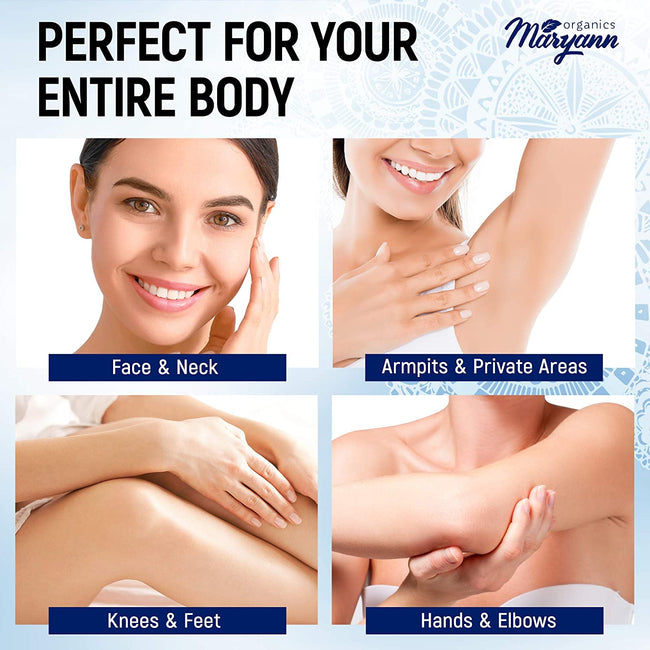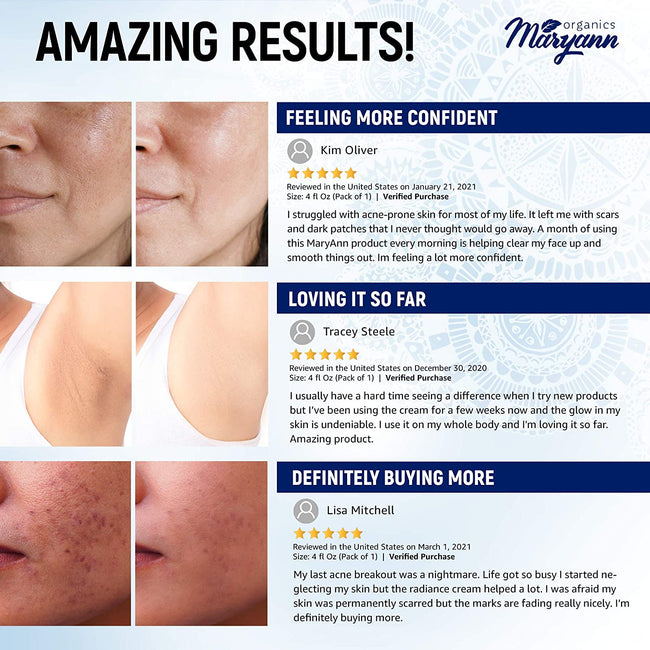 NOT TESTED ON ANIMALS
Your beauty without bunnies

GLUTEN FREE
Each ingredient is pure & grown without feedings

NON GMO
All ingredients are stand for Non-GMO policy

NON TOXIC
Safe for all skin types
Radiance Skin Whitening Cream for Dark and Age Spots
Tired of blemishes, dark spots, age spots and melasma ruining your complexion? Are you fed up with having to apply extra makeup on a daily basis to conceal sun damage or acne scars? Then this radiance cream for skin whitening is tailored just for you. Unlike other conventional brightening and lightening creams, Maryann's radiance face cream employs 100% natural ingredients with very minimal (if any) risks of side effects. One of the leading radiance formulas in the market, it is considered to be the ultimate cure for correcting hyperpigmentation, dark spots, age spots, and post-inflammatory melasma by leading dermatologists around the world. Our special and incredibly adaptable cocktail of whitening ingredients makes this radiant skin cream perfect for all skin tones, textures and types.
Exploring the Numerous Dark Spot Corrector for Black Skin Benefits
The principle behind the working of our dark spot corrector cream revolves around brightening your skin in a healthy, wholesome and sustainable manner with minimal or no side effects at all. The skin lightening agents employed in our trademark dark spot corrector for face have been thoroughly tested for safety and suitability for use on both deep to medium skin tones. Besides, being a gold standard in the industry means that this dark spot corrector for acne scars packs the following unique benefits that you are not likely to come across anywhere else.
Get Flawless Skin with Our Dark Spot Remover for Face

Nothing speaks volumes about your attention to detail than having a remarkably bright and flawless complexion that is not marred with blemishes and pimples. Unfortunately, for most of us this remains to be an elusive prospect considering that pimples and acne scars are part and parcel of the transition from teenagehood to adulthood. The good news, however, with our unique dark spot correcting technology that is implemented in this product, you can now reclaim your lost confidence by getting rid of those dark spots and discoloration that are keeping you from sporting an immaculate-looking complexion.

What's better, our dark spot corrector cream is designed to work progressively over time to avoid worsening your complexion which normally occurs when you attempt to lighten dark spots overnight. It's simply an investment that you can't miss out on.

A Dark Spot Corrector for Sensitive Skin That Simply Works

One of the major pitfalls of conventional dark spot erasers is that they rarely work with sensitive skin types. Most of the time this stems from the fact that traditional dark spot correctors for acne scars employ a slew of abrasive brightening agents like hydroquinone in an attempt to rub off the blemishes and hyperpigmentation sludges from your face. Some of these ingredients don't augur well with those among us who happen to have sensitive skin profiles that can hardly tolerate this aggressive chemical onslaught. Which, of course, explains why some people tend to flare up whenever they try to lighten up the old acne scars.

On the contrary, nonetheless, our skin brightener dark spot corrector makes excellent use of only natural, proven and holistic ingredients to gradually fade blemishes and fine lines. This guarantees that you not only end up with a healthy-looking complexion at the end of your treatment stint but also avoid risking exacerbating flare-ups and fresh breakouts.

A Skin Whitening Cream for Black Skin that You Can Trust

It's extremely rare to come across a whitening cream for black skin that does not predispose you unnecessarily to a slew of dermatological problems such as melasma and cancer. And mostly it's because traditional whitening skin creams are designed to disintegrate your precious melanin rather than condition and highlight it stepwise to give you a naturally lighter complexion.

Maryann's whitening cream for dark skin, however, engages a completely different approach bolstered by a unique formula that seeks to balance out your melanin profile to give you a lighter but, most importantly, perfectly uniform complexion. What's even better, your new gorgeous and handsome look courtesy of this amazing whitening cream for black skin is not temporary as long as you keep using the corrector religiously.

It Doubles up as an Effective Cream for Hyperpigmentation

Our specially formulated hyperpigmentation treatment cream makes use of a one-of-a-kind approach of speeding up cell turnover via a Vitamin C complex to get rid of dark patches. And being a sustainable and botanical lightening cream for hyperpigmentation also means that its ability to fade plump fine lines, acne scarring and age spots is simply unmatched. What's more, Maryann's face cream for hyperpigmentation contains a natural cocktail of fruit enzymes proven to lighten scars and spots while at the same time staving off future breakouts. Simply put, its more or less killing two birds with a single stone.

This does not end there; it would not be an award-winning hyperpigmentation cream for dark skin if it did not have the distinctive ability to lift off dark marks from your face and also prevent new ones from replacing it at the same swipe. Not to mention its anti-aging benefits that ensure that you keep your new handsome glow for as long as possible.
Using our Radiance Dark Spot Corrector Cream is the easy part of the equation.
Start by making sure that your face is clean and perfectly dry. Wash off any previously-applied makeup or lotion as it could interfere with the effectiveness of our scar remover and spot corrector.
Apply a generous amount of the product on your face (or anywhere else that you wish to treat) taking the time to massage it thoroughly until it's completely absorbed.
Ensure that you shield the freshly treated area from direct sun exposure by wearing a hat or simply avoiding going out entirely. In which case if you can't then, following up with a suitable sunscreen of SPF 30 and above is highly recommended.
As much as our award-winning Maryann's Organics Radiance Spot Corrector is widely regarded as one of the few completely natural but extraordinarily potent scar lighteners, it is still important to note that this product is not intended to correct, treat, manage or cure any particular dermatological condition. You may also want to clarify the compatibility of this product with your skin profile from your dermatologist or healthcare provider before starting to use it.
Ensure that you strictly follow the recommended usage instructions by the manufacturer for best results. Keep all dermatological aids and serums away from the reach of children to avert accidents.
As a long-held tradition that is now synonymous with our brand, each product under the Maryann's Organics label is manufactured and formulated in the USA under the stringents of regulatory directives to guarantee your safety. Besides, it's our standard practice as one of the leading skincare brands in the market to use only the safest, most premium and finest ingredients in our products. To put it simply, its a no holds barred affair when it comes to testing, developing and verrying the safety, suitability and efficiency of our brightening aids and dark spot correctors.
The confidence that both our past and present customers have in our brightening aid harks back to our clear-cut reputation of using a unique formula that is devoid of GMOs, fragrances, parabens, fillers, soy, animal products, gluten and abrasive chemical to make each tube of Maryann's Organic Radiance Dark Spot Corrector.
How can I remove dark spots in 7 days?

While there is not one specific method that is guaranteed to get rid of dark spots in 7 days, using a vitamin C dark spot remover that is infused with retinol is a good place to start from. The retinol will trigger a fast regeneration of new cells to replace the damaged ones while the vitamin c complex will act as an exfoliator to get rid of the damaged patches. Out with the old and in the new; before long you should have a remarkably cleaner and less scarred complexion.

How can I whiten my skin in 3 days?

It's not realistically possible or even recommended to attempt to whiten your skin within such a short timeframe. A naturally lighter complexion that will stick around for a while requires a bit of time and the progressive application of the right skin brightening aids. Speaking of which, avoid taking potentially dangerous but, ironically popular, shortcuts of using abrasive ingredients such as mercury-containing compounds and hydroquinone to whiten your skin.

Does vitamin C help with hyperpigmentation?

Indeed. Vitamin C can help clear hyperpigmentation when applied consistently and correctly over a certain period of time. The effectiveness of vitamin C in getting rid of blemishes can be attributed to the fact that, alongside retinol, it plays a crucial role in triggering skin repair and the regeneration of new cells to replace the badly-pigmented ones.

How long does it take for vitamin C to clear hyperpigmentation?

Truth be told, there isn't one hard-and-fast timeframe of how long it would take to clear hyperpigmentation when using a vitamin C-based dark spot remover. The exact amount of time will obviously vary from one person to another given that there are no two people with the same exact similar skin profiles. That said, it could take anywhere between 4 and 14 weeks or even longer than this to completely get rid of the blemishes.

What deficiency causes hyperpigmentation?

Hyperpigmentation, especially in people with darker skin tones, is related to being deficient in vitamin B12. The vitamin plays a crucial role in the synthesis of melanin which is adversely affected in case of a deficiency.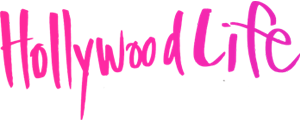 «While many collagen creams and serums can get pretty pricey, we found an unbeatable deal for you!»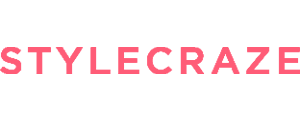 «The moisturizer has a cruelty-free formula and can be used as a blemish cream or as a day cream.»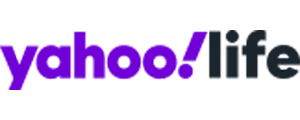 «It's packed with top-notch ingredients to nourish your skin, address a double chin and tighten pretty much any area — and it was formulated with the help of dermatologists.»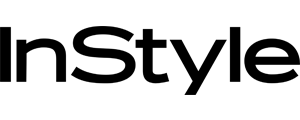 «The affordable product is "all you need" in your regimen, with many agreeing it has "restored their youth" better than expensive moisturizers»

«The combination has shoppers writing that it's the best face cream they've ever used»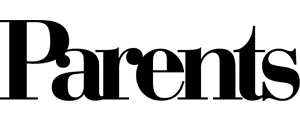 «Moisturizers beloved by derms and skincare aficionados (even Kylie Jenner)»