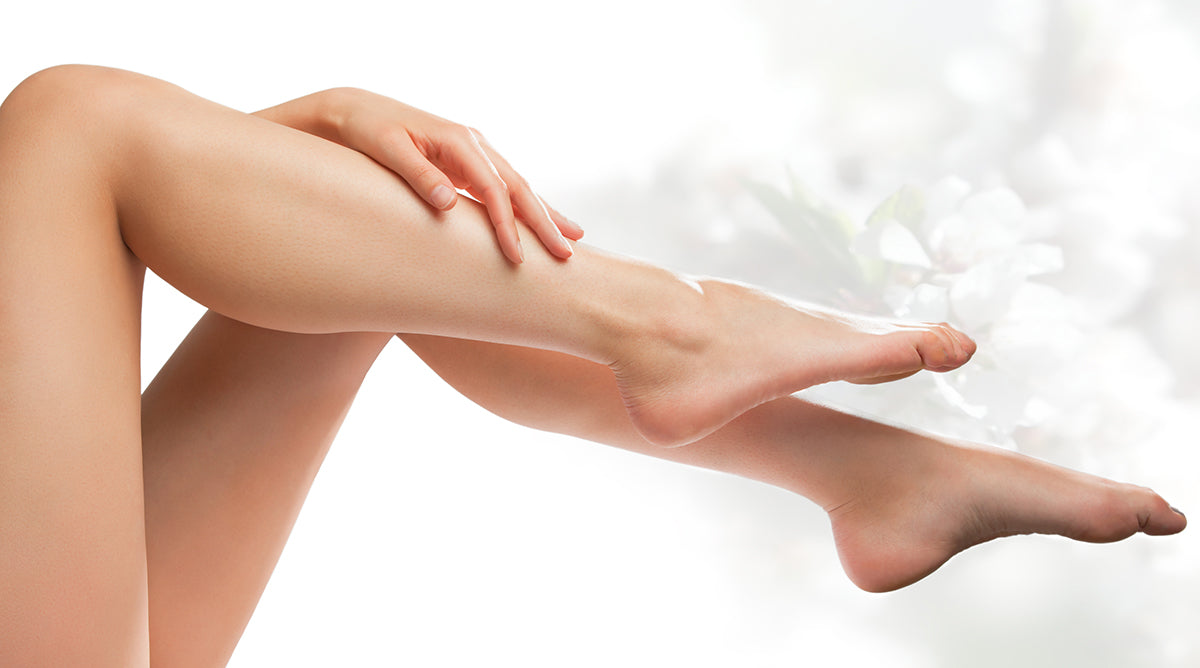 How to Wax Your Legs at Home?
One of the best and most efficient ways of getting rid of hair on any part of the body is via waxing. And if you are wondering how to wax your legs in the comfort and privacy of your home, then you are likely to find this comprehensive but short guide extremely useful. As a matter of fact, learning how to wax legs properly can save you a ton of money while at the same time guaranteeing that you are doing it in a safe and injury-free manner. What's more, waxing legs at home is a sustainable way of keeping your stems smooth, attractive and hair free throughout the year, regardless of whether or not those fancy spas and hair removal clinics are in operation. In fact, knowing how to wax the back of your legs always comes in handy if you have naturally fast-growing hair as it means that you can avoid dealing with itchy razor bumps and annoying ingrown hairs.
Here's How to Prepare Legs for Waxing
This short section covers everything there's to know about how to prepare legs for waxing including what to do before waxing legs. For starters, two days before contemplating starting the waxing process, it is a good idea to exfoliate the entirety of your legs and get rid of unwanted dead skin. That being said, avoid doing this just before the waxing process, as it predisposes you to the risk of skin inflammation or irritation. Speaking of which, if you have a low pain tolerance or threshold, remember to pop one or two ibuprofen pills to temper the discomfort. Otherwise, especially if you are using well-formulated wax such as Maryann Hard Wax Beans, this process should be generally pain-free.
How Long Does Your Hair Have to Be to Wax?
Truth be told, the length of the hair that has to be waxed matters. And if you are wondering how long does your hair have to be to wax, then this short section will clarify any doubts that you may have. For one, the hair needs to be at least 0.25 inches long. So, if you were curious to know whether or not can hair be too long to wax, then all you need to know is that ideally, your hair has to be about a quarter of an inch long. Otherwise, you may need to trim it using an electric shaver to this length if it has been a while before shaving your legs.
How Often to Wax Legs?
A lot of people struggle with the question of how often to wax legs, which is understandable considering that no two people have body hair that grows at the same rate. That aside, the dilemma of how often should you wax your legs shouldn't be much of a problem considering that the average person will extract the most benefits out of this hair removal process if they wax their legs every 2 to 5 weeks.
How Much Wax Do I Need to Wax my Legs?
A lot of first time waxing users will wonder; how much wax do I need to wax my legs? The truth is that you don't need much. As a matter of fact, all you have to do is follow the manufacturer's instructions as closely as possible. With Maryann Hard Wax beans, for instance, you won't need more than a handful per shaving session.
In Closing - Waxing your Legs for the First Time
As much as waxing your legs for the first time may seem like a daunting venture, it is not. All you have to do is follow the package instructions as meticulously as possible. Use regular body lotion to remove the excess wax left of the skin after the process.