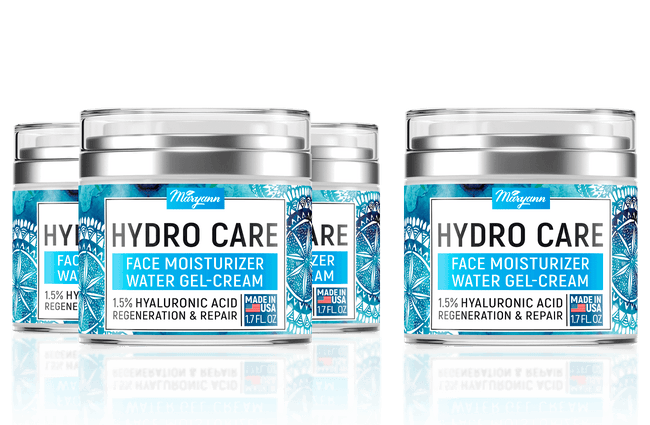 NOT TESTED ON ANIMALS
Your beauty without bunnies

GLUTEN FREE
Each ingredient is pure & grown without feedings

NON GMO
All ingredients are stand for Non-GMO policy

NON TOXIC
Safe for all skin types
Hydrating face moisturizer
Hydro boost Gel Creams works efficiently as it penetrates deeply in the skin tissues, which speeds up the regeneration process. It is the hydrating face moisturizer that helps to minimize dryness and irritation and results in younger, fresh-looking skin. So, to restore moisture balance and skin glow, apply the cream at least twice a day regularly.
This Water-Based Face Moisturizer contains powerful ingredients like camelia, Vitamin E, collagen, and hyaluronic acid just to mention a few. All these ingredients work symbiotically to provide unmatched refreshment to tired and dull skin. What's more, the gel cream works well for sensitive skin without clogging the pores.
Hydro Care Gel absorbs moisture quickly to deliver speedy hydration. It also contains Hyaluronic Acid – the vital skin hydrator that locks in moisture in the skin. As a result, this formula works to keep the skin more smooth and supple. Plus, it's oil-free and one can wear it with or without makeup.
Gel Moisturizer Benefits - Why You Should Invest in MaryAnn Organics Creme 
This

 

water-gel moisturizer

 

provides skin nourishment and hydration
As an effective

 

hydrating gel

, Hydro Care helps to eliminate wrinkles and energize the skin 

The

 

gel-cream moisturizer

 

supports under-eye brightening and reduces puffiness

It supports skin elasticity and keeps aging at bay

It's deep lightweight and supports the rapid generation

Works well on all skin types

Doesn't clog the skin whatsoever

Contains powerful ingredients that support skin health

Free from side effects

Fragrance-free and can be used under makeup

Offers moisture relief that combats dry skin throughout the day

Quenches dry skin and leaves it supple, moisturized and smooth.
Your Moisturizer for Dry Skin
Hydro Care Face Moisturizer Water Gel-Cream is arguably one of the best moisturizers for dry skin that you can land out there as it offers natural nourishment. It is enriched with hyaluronic acid that supports skin repair and regeneration. Moreover, it removes wrinkles and enhances skin elasticity to tone down eye puffiness and other tell-tale symptoms of aging.
This hydro boost water gel delivers visible and quick results. That's why we combine the use of natural ingredients that work optimally to nourish the skin. Additionally, this powerful formula contains Vitamin E and hyaluronic acid that work to keep the skin hydrated throughout the day, eliminating wrinkles and signs of aging.
Hydro Boost Water Gel
Salon-tested, hydro boost cleanser is a powerful treatment cleansing formulae that is safe and gentle on the skin. This hydro boost gel cream features non-comedogenic ingredients that are both dye-free and oil-free, and dermatologists recommended.
Plus, hydro boost gel is absorbed in the face quickly and one can wear it easily under makeup to enjoy an intense lasting moisturizing power. This gel moisturizer works naturally and that means you don't need multiple treatments.
The hydration for the face
The aqua face cream is the best product to use when you feel your body and hands are parched. It is the best fresh face moisturizer as it utilizes glycolic acid to help remove all the rough skin naturally.
This face moisturizer for winter leaves your face smooth, supple and gleaming all day. It also eliminates all the dead skin cells to restore moisture balance on imperfections and fine lines. As a powerful hydro-boost cleanser, this smart formula also contains anti-aging properties. 
It has a non-greasy feel and doesn't clog the skin pores. Besides that, it is free from irritating colors and fragrances and works exceptionally well for all skin types. That means you don't have to do exhaustive research to determine whether this fresh face moisturizer is safe or effective for use. Put simply, Hydro Care cream works as promised provided you use it consistently after washing.
Aloe Vera Gel, Glycerin, Coconut Oil, Jojoba Seed Oil, Oleth-20, Carbomer, Triethanolamine, Isopropyl Myristate, PEG-40 Castor Oil, Hydrolyzed Marine Collagen, Hyaluronic Acid, Acrylates/Steareth-20 Methacrylate Copolymer, Phenoxyethanol, Caprylyl Glycol, Potassium Sorbate, Imidazolidinyl Urea, EDTA, Avocado Oil, Chamomile Flower Extract, Green Tea Leaf Extract, Vitamin E.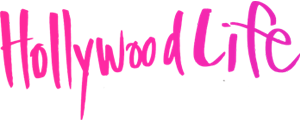 «While many collagen creams and serums can get pretty pricey, we found an unbeatable deal for you!»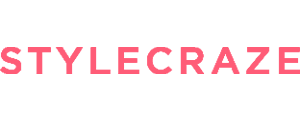 «The moisturizer has a cruelty-free formula and can be used as a blemish cream or as a day cream.»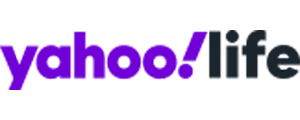 «It's packed with top-notch ingredients to nourish your skin, address a double chin and tighten pretty much any area — and it was formulated with the help of dermatologists.»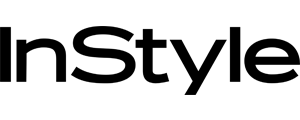 «The affordable product is "all you need" in your regimen, with many agreeing it has "restored their youth" better than expensive moisturizers»

«The combination has shoppers writing that it's the best face cream they've ever used»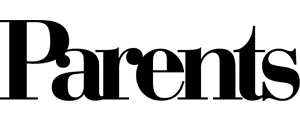 «Moisturizers beloved by derms and skincare aficionados (even Kylie Jenner)»